Student Success Portal Summer Early Term Progress Survey Launches June 14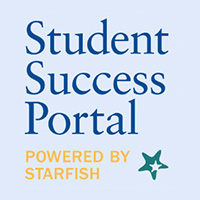 The Summer 2019 Early Term Progress Survey launches Friday, June 14, and is open for 10 days, closing Monday, June 24, at 11 p.m. CDT. This survey is distributed to all Summer U.S. on-ground and online courses.
Faculty members are expected to complete their survey(s) during the 10-day window – even if they have no feedback to submit – because students are responding to the flags and kudos raised. One student responded to feedback from a professor saying, "Thank you so much for your encouraging thoughts. I appreciate all of your feedback!"
Additionally, data shows that raising concerns (flags) and providing positive feedback (kudos) early is helpful for students and leads to more opportunities to achieve success. One faculty member stated, "It's virtually impossible for a student to fall through the cracks if faculty get familiar with this portal."
Another faculty member said, "The Student Success Portal is already proving to be a boost in early detection of academic issues. Faculty are working even more from a shared-responsibility mindset, with successful active interventions. We are finding that students respond well to faculty follow-ups."
Of the past eight Early Term Progress Surveys, the highest completion rate was 42 percent, but as we've been completing Attendance Verification Surveys through the Student Success Portal, we know we can do better! Please help us hit 100 percent completion for the Summer 2019 Early Term Progress Survey!
Questions? Reach out to the Starfish Implementation Team at studentsuccess@webster.edu and/or access the resources available at webster.edu/success, including a detailed Progress Survey FAQ section and a two-minute video on how to complete a Progress Survey.