Hands-on Faculty Training for Teaching & Learning Technology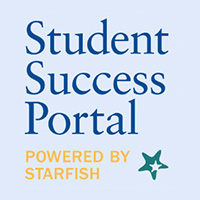 All part-time and full-time new and returning faculty are invited to three hands-on sessions on Tuesday, Aug. 20 about using technology to support and engage students.
Come learn how the Student Success Portal, Microsoft Office 365, and WorldClassRoom (Canvas) can help you support student success, engage your students in and out of the classroom, and collaborate and communicate with colleagues and students.
All sessions will be held on Aug. 20 in the Library eClassroom (Emerson Library, room 110). RSVP here to reserve your place.
For questions, please email Liza Dister, Faculty Development Coordinator, at edister17@webster.edu.
Time
Session
Facilitator(s)
Description

9-10 a.m.

Introducing the Student Success Portal, powered by Starfish
Erica Ellard, director, Academic Resource Center



Kyle McCool, director, Graduate Academic Advising

The Student Success Portal helps facilitate communication between faculty and students, aids in student advising, and helps students to access Webster resources.

In this session, you will learn how to access both Connections the Student Success Portal and identify available resources.
10-10:50
a.m.
Microsoft Office 365 for Education: An Overview

TBD

This session will focus on using Office 365 as a teaching tool and for communication and collaboration.

11-12 a.m.

Teaching and Learning with WorldClassRoom (Canvas)

Kate Sprague, Instructional designer/training specialist, Online Learning Center

This session will help faculty use WorldClassRoom to enhance teaching and support student learning.

The session will introduce faculty to WCR access, provide an overview of the WCR tools, and suggest best practices for teaching with the tools of WCR.