Student Safety Tips for Traveling Around the Region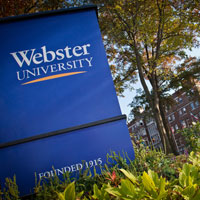 Webster University recently learned of an incident reported to police involving a student who was traveling back to the Webster Groves campus. Webster remains in close contact with the student and with local authorities to provide any necessary support.
Here are some safety tips to follow to increase your safety as you travel around the region:
During trips to regional attractions:
Know where you are going. Look up the directions ahead of time.
Try not to travel alone. If possible, travel in groups of three or more. There is safety in numbers.
If you are traveling alone, let others know your itinerary and check in with them throughout the night.
When out with friends and if you are consuming alcohol, make sure one of the friends will be the "sober companion" to the group. It's good to have at least one person in the party whose inhibitions and perception has not been impaired by alcohol.
Always keep your belongings with you and in your sight. Keep purses in your lap and your cell phones in your hand, in a front pocket or directly in front of you. When pulling out a wallet to make a payment, try and obscure sight of it from nearby strangers. When using a restroom or going to a counter to order food or pay a bill, take your cell phone, purse and wallet with you. Do not leave them on the table, even if your friends are there.
Be aware of your surroundings. Scan the immediate area to see who is coming or going and if anyone looks like they may be acting suspicious.
Program 911 into your cell phone so that you can call it immediately if needed.
If you don't feel safe in an environment, leave. Do not feel pressured or compelled to stay in an environment that you don't feel comfortable in.
Using rideshare to get around the region:
Check your driver's rating. Be sure that your driver has prior experience and a good rating.
Share your trip with a trusted friend or family member. Share your whereabouts with someone other than who you're with so they know when you make it home safely.
Ask the driver, "What's my name?" This will confirm you have the correct driver before entering the rideshare vehicle.
Confirm the car, license plate, and driver's name before getting in. Be sure the information on your rideshare app about your driver matches the vehicle you get into.
Sit in the back seat. Sitting in the front seat increases your proximity and chance of contact with the driver.
Wear your seatbelt. Seatbelts are there to protect you in the event of an accident. Buckle up.
Keep your personal information confidential. There's nothing wrong with conversing with your driver, just plan to leave your personal information out of the conversation.
Know your surroundings. When you're in an unfamiliar area, track your route on your own map app to be sure the driver is taking you to the correct place.
Never pay cash. Taking out your wallet to tip may put you at risk of theft. Uber and Lyft offer the ability to tip through their app.
Using Metro Bus or Rail System:
When riding a bus, use a stop that near a well-lit area or a store or restaurant that's open and has people inside.
Know the bus or subway schedule ahead of time, so you aren't forced to wait longer than necessary
Don't sleep on the bus or subway.
Have your money or pass in hand just before boarding the vehicle. This way you won't fumble with your wallet or purse.
Don't engage in unnecessary conversation with strangers. Never give out any personal information. The person you're talking to may be fine, but others can overhear.
Don't get too involved with reading while you wait. Stay alert!
Move away from people who appear intoxicated, even if this means going to another stop.
Sit near the aisle so you can get up quickly if someone bothers you.
Don't sit near the exit door on buses, trains or subways. At stops, when the door opens, someone can reach in and snatch your purse or briefcase, or they can quickly snatch an item and run off the vehicle.
Hold on firmly to your purse or briefcase. Don't put it on the seat beside you. Keep it in your lap or wedge it between your feet.
Tuck necklaces inside your clothing and turn rings around so that valuable stones aren't showing. Better yet, remove jewelry before using public transportation.
Know how to call 911 quickly and how to quickly exit the bus or rail car at the next stop if you are feeling unsafe.