Submit Parent Fund Applications by Oct. 15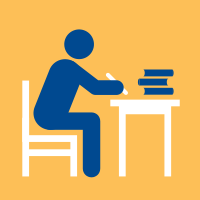 Students may apply for support from the Parent Fund when they find that they need to pay down their balance with the University to register for classes during the fall and spring semesters. The Webster University Parent Council started the Parent Fund in 2016 and have opened applications for the grant(s) to be given out in early November 2020.
Criteria:
Open to full-time undergraduate students at Webster Groves campus with at least a 3.0 GPA.
Students that apply are within $500 of the $3000 threshold to register for classes.
Priority will be given to senior level students that are within two semesters of graduation.
A student can apply for the Parent Fund each semester they are eligible. Once a student is granted the fund, they cannot apply again.
Each applicant must have exhausted all other forms of internal financial assistance. This includes going through the Financial Aid Appeal process.
If you know of a student in need, please have them visit webster.edu/parents/parent_fund to apply by Oct. 15, 2020 and to learn more information.
Please contact Billy Ratz, director of Parent Engagement, with any questions at 314-968-7007 or ratzwil@webster.edu.