Snapshots: The JCPenney Suit-Up event a great fit for Webster students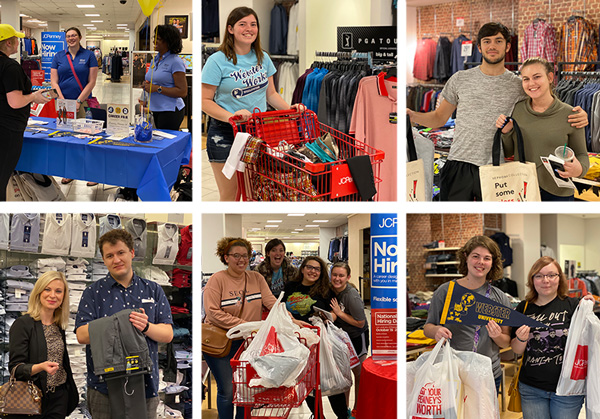 The Career Planning & Development Center (CPDC), in partnership with JCPenney at West County Center, had its first Suit-Up event on Sept. 22, with over 40 students in attendance.
At the event, Webster students received an exclusive 30% off discount on career and professional attire. The staff at JCPenney had on-site stylists available to assist students shop, as well as Webster University's Interim Head of the Title IX Office, Kimberley Pert, who helped students in their career and professional attire selections.
The Suit-Up event is just one of the many ways the CPDC helps students in preparing for their future careers. On Oct. 10, the annual career fair will be held in Grant Gymnasium from 1-4 p.m. For more information on the CPDC and future events, check out their website.