Summer Faculty Advising Team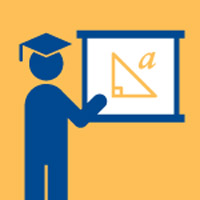 The Academic Advising Center asks interested full-time faculty to join its summer team to advise, orient, and register incoming students at Gorlok Registration and Orientation Workshops (GROW) and Transfer Advising Registration (TAR) events throughout the Summer from May-August 2020.
The Academic Advising Center is seeking a flexible and rounded team that can introduce students to their programs, ideally with faculty who will teach and advise them.
As GROW evolves, we are developing these events so that students can build community both with classmates and their faculty through organizing advising teams that will work with groups of students to help them identify Learning Communities or Global Cornerstone Seminars, key courses in their major, Global Citizenship Program courses, and electives – ultimately building out the first semester courses for with students.
GROW Events
Advisors will need to be available from 1:30 to-4:30 p.m.
Wednesday, May 13
Wednesday, May 27

Wednesday,

June 3

Wednesday,

June 10

Wednesday,

June 17.
Please let us know if you are available for these days and expect to attend a required orientation program for the new format in mid-April. Similarly, we seek to advise Transfer students on the following dates.
TAR Events
Thursday, May 21, 1-4 p.m.
Monday, June 15, 10 a.m.-1 p.m.
Thursday, June 25, 5-8 p.m.
Wednesday, July 8, 1-4 p.m.
Friday, July 24, 1-4 p.m.
Wednesday, August 12, all day (schedule/format may vary from others; will not open until July date is full)
Those advisors working these events would register up to 3 students, ideally but not necessarily from their programs. In any case, files would be thoroughly prepared with ample notes in the Student Success Portal.
Please let us know of your availability by writing Kim Kleinman, director of Undergraduate Advising, at kleinman@webster.edu.