Join Webster University's Sustainability Coalition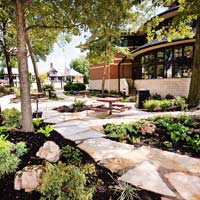 Webster University community members are invited to join the Webster University Sustainability Coalition, an open, voluntary, stakeholder forum that anyone on the Webster Groves campus may join and contribute to the conversation for a sustainable campus and community.
The Webster University Sustainability Coalition promotes ongoing activities led by faculty, staff, and students on and off campus aimed at developing and implementing sustainability-focused goals.
Open discussions about initiatives and projects brought forward are welcomed and encouraged.
Meetings are held monthly during the academic year. The meetings are open to everyone.
The final meeting of 2018 will be held on Thursday, Dec. 6 at 10 a.m. in EAB Room 392. Contact Sustainability Planner Kelsey Wingo via email for more information.
You can also visit the Sustainability Coalition page for additional resources and info about sustainability at Webster.