John Grainger Named Academic Director of Webster University Location in Tashkent, Uzbekistan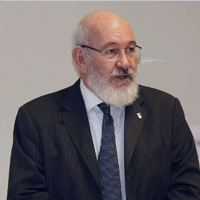 Webster University has named John Grainger the academic director of its location in Tashkent, Uzbekistan.
In this role, Grainger will work to grow Webster's programs in Tashkent, build the Webster network in Central Asia and manage Webster's partnership with the Ministry of Higher and Secondary Specialized Education. In February 2019, Webster announced an agreement with the Ministry for programmatic and physical expansion of Webster's programs in Tashkent.
Grainger brings a broad background in international educational management to Webster. His successful academic and entrepreneurial leadership roles include establishing and growing both public and private colleges in United Arab Emirates, Dubai and Ghana. His recent positions include serving as President, Special Projects & Academic Advisor to the Transnational Academic Group LLC, and as Provost at Lancaster University Ghana in Accra. He has also established and managed several successful businesses and taught and consulted in the United Kingdom, Canada, New Zealand, Australia and Singapore.
Hailing from Perth, Australia, Grainger holds a DBA, MBA, Bachelor of Education and BA in Education and Psychology, each from Murdoch University in Perth. He has been a fellow of the Australian Institute of Management since 2014.