Task Force on Transition and Adaptability: Next steps in phased transition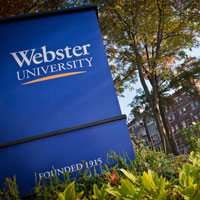 The following June 15 message from the Task Force for Transition and Adaptability outlines plans for the next phase of employees returning to U.S. campus locations. This is posted here due to a network disruption preventing some from accessing email. When services are restored, the message will also be sent to employees via email.
This message was updated on June 17 to reflect a new expected return date for supervisors.
To Webster University U.S.-based employees:
As we initiate the first phase of Webster's return to campus at U.S. locations following the modified operations during the COVID-19 pandemic, we want to direct all employees to the next steps in this process and the policies that will support a safe, successful transition.
As announced in the Task Force's June 2 message to faculty and staff, this week supervisors across Webster's U.S. locations will begin returning to their respective campuses, where permissible by state and local health or military command guidelines. (UPDATE: Due to the network disruption that emerged Sunday, we now expect campus buildings to be accessible for supervisors to return on Monday, June 22.) This step will allow supervisors to identify needs and solutions for office space configuration, flexible and/or staggered scheduling, and other workplace strategies and accommodations (e.g. remote work/work from home) as a result of the pandemic.
Webster University is committed to supporting the health and safety of our community, and our planning will continue to align with local public orders and ordinances for each campus location. Our re-opening will follow recommendations from the U.S. federal government, the Centers for Disease Control and Prevention, and the corresponding Department of Public Health by location.
Important Policy Links
For this next phase, it is vitally important that all employees at U.S. locations review the policies and make the necessary plans to adhere to them, whether working on campus or remotely:
All employees are expected to fully comply with these policies, protocols and guidelines to maintain a safe and healthy work environment. These include but are not limited to employee expectations, on-campus safety measures (e.g. daily self-screening, maintaining social distancing, wearing face coverings), and the process for arranging accommodations.
Upon employees' returning to work on campus, supervisors will hold training meetings with them to help discuss these policies and how each unit can adapt operations while following them. Supervisors should also be on the lookout for upcoming sessions hosted by Human Resources to help supervisors better understand and communicate them. Supervisors who will continue to work remotely should coordinate with their unit leader and employees to establish a method to ensure that policies for on-campus work are followed.
Thank you for reviewing and adhering to these measures. The path to this point in our transition has entailed extensive coordination and thoughtful input from students, faculty and staff. Ensuring its success will depend on all of us, so that we can continue to fulfill Webster's educational mission for students while maintaining a safe, healthy environment for everyone in our community.
The Task Force on Transition and Adaptability