Task Force on Transition and Adaptability: Return to campus policy guidance and updates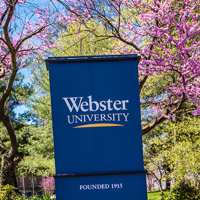 The following message from the Task Force on Transition and Adaptability was distributed on June 25.
To the Webster University community,
Please carefully review the following updates and points of emphasis regarding safety and returning to campus operations.
Returning to Campus Operations
The phased process for employees returning to campus operations continues, with U.S. employees expected to complete their return during the month of July, where permitted by local and/or base command guidelines.
As of June 22, in select locations supervisors began working on the transition plan for their units, which includes assessing their work areas to reduce office density and support safety provisions related to physical spaces and modified schedules. As supervisors prepare the worksite, they are also training employees on the Transition & Adaptability Policy and arranging plans for completing this transition, which includes options for employees to request work from home accommodations.
Employees, in conjunction with their supervisors, may begin the transition to campus-based operations the week of June 29. We anticipate, depending on local guidelines or base command directives, completing the transition to campus-based operations by the week of July 13.
Requests to Work From Home
Employees who have reason to continue to work remotely are reminded to complete the Request to Work From Home form. This includes employees who have high-risk or underlying medical conditions, or who need to support high-risk family or care for minors, as outlined in the Transition & Adaptability Policy.
Daily Health Screening, Symptoms Monitoring and Reporting
A positive test on the Webster Groves campus this week, which was followed by a self-quarantine and sanitation measures, reminds us of the importance of each individual following safety measures and self-monitoring for symptoms experienced by them or their close contacts, such as family members.
Important Reminder:Every individual coming to campus must conduct symptom monitoring every day and complete the health screening before reporting to work. You must be free of ANY symptoms potentially related to COVID-19. Do not report to campus if you are feeling ill. These are requirements outlined in the Transition & Adaptability Policy and previously communicated on June 15.
Employees: You can complete the daily health screening online here. If you cannot complete the self-assessment yourself, you should report to Public Safety for a screening. If you have symptoms or you have been in close contact with someone who has symptoms or has COVID-19, you will not be cleared to report to work. Confirmation to report to work or further instructions if you are not cleared will be in your Webster email. You must show your confirmation to your supervisor.
Supervisors: You are responsible for verifying your employees are clear to report to campus based on the email received from the daily health screening.
Non-employee visitors: While access to campus is restricted to employees at this time, other visitors will be allowed if they have secured an appointment for an education/business purpose. Notification to Public Safety (via publicsafety@webster.edu) is required for a campus visitor that includes date, time and purpose of visit. Prior to entering any campus building, they must first visit Public Safety to complete a health screening.
Entering Buildings
On the main campus, access to buildings is managed by swipe card access. Staff must not prop open doors for others and must not congregate at entry points. Swipe card access and public safety checks are essential parts of maintaining security during the pandemic.
Masks/Facial Coverings and other Personal Safety Practices
As a reminder, masks or facial coverings are required to be worn while in common areas on campus, according to guidelines outlined in the Transition & Adaptability Policy. Employees must also wear a mask in their office when being visited by someone (e.g. a IT or Facilities staff member who is addressing a support request). While we encourage everyone to have their own masks, on the main campus disposable masks are available at Public Safety and the entrances to several buildings.
The Safety and Security working group is working with leadership of the extended U.S. locations to order and provide masks for these sites. A training protocol on cleaning and sanitation of facilities is also being developed for extended U.S. campus locations.
Generally, everyone should continue to practice personal hygiene relating to washing hands and keeping from touching your face, as well as adhering to social distancing.
Travel Restrictions Remain
All international and non-essential business travel remains suspended until further notice.
Personal travel is unrestricted as long as the individual is not traveling to a location that has a stay-at-home order. Anyone traveling to a location that has a stay-at-home order must self-quarantine for 14 days upon return.
Any essential business travel needs to be pre-approved and will not be allowed to locations with stay-at-home orders.
Fall Semester and Fall 1 Study Abroad Programs Cancelled
Due to on-going challenges with border entry, visas and flights during the pandemic, study abroad programs scheduled for the Fall semester and Fall 1 term have been canceled. A decision on Fall 2 Study Abroad programs will be made no later than Aug. 15. There may be exceptions for students who are already in the country or region where they planned to study. Otherwise, students who applied to study abroad this fall are encouraged to contact the Office of Study Abroad and move their applications for Spring study abroad.
Housing & Residential Life Move-in
Webster is reducing the density of its residential student population on the Webster Groves campus for the start of the 2020-21 academic year. The process for resident students to move into residential buildings will be an extended process. In previous years, move-in took place over the course of three days; in an effort to control population density and reduce traffic, this fall's move-in will span the week of Aug. 16-22, and include additional safety measures. Resident students will also receive an assigned date for their move-in and instructions for scheduling a check-in time, and they will be limited to a maximum of two guests assisting them during move-in.
Continued Questions and Modifications
Thank you for following these safety protocols, and for sharing your concerns with the Task Force as we prepare plans for the fall semester. We appreciate the continued input and questions from the community through the Covid-19 Task Force email, covid19@webster.edu. You may find helpful these frequently asked questions, which will also be updated. If a concern or question you have raised is not addressed in this update, know that we are continuing to collect information and assess so that we can provide an answer in a forthcoming update.
The Task Force on Transition and Adaptability