2018 Teaching Festival Call for Prosposals, Deadline Dec. 15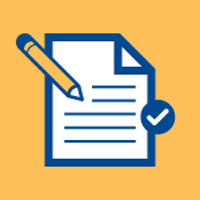 The Teaching Festival Committee is now accepting proposals for presentations, posters, panels, and roundtable discussions for the 2018 Teaching Festival on the theme "Teaching Toolkit for Engaged Learning."
The Teaching Festival will be held Feb. 12 - 16, 2018, and proposals will be accepted until Dec. 15. All part-time and full-time Webster instructors are invited to participate. Co-presenting with colleagues and with students is encouraged, and all proposals are welcome.
Proposals may address any of the following topics:
Inclusion via Active Learning: concentrates on teaching practices that support student agency and leadership, and involves supporting students as effective directors of their own learning and of the classroom itself. Questions to consider:
How do I help my students take ownership of their own learning?
How do I share the responsibility of teaching and learning with my students?
How do I promote a learning environment where all students have a voice?
Developing Student Competencies for Success: focuses on how instructors support student success, create hands-on projects that promote creativity and critical thinking, and assist students in self-discovery. Questions to consider:
How do I help students develop effective learning strategies and study habits?
How do I leverage new tools and technologies to help my students work more effectively, build creativity, and develop the skills employers desire?
What sorts of reflective or metacognitive strategies do I use with my students to promote deeper learning?
Motivation through Transparency: centers on promoting intrinsic motivation, making course material relevant, and being transparent with students about expectations and pathways for success. Questions to consider:
What strategies do I use to support my students' intrinsic motivation?
What do I do to make course material relevant and meaningful to my students?
How do I connect course content to issues of local, national, or global concern?
How do I create equitable opportunities for my students by being transparent about my expectations and the criteria for success in my courses?
Support through Connection: involves partnering with students and academic partners to create opportunities for students and guide students toward useful resources. Questions to consider:
How do I work with academic partners to support student success?
What sorts of opportunities (research, study abroad, internships) do I create for my students?
Click here to review past Teaching Festival projects .
Deadline and Submissions
Proposals will be accepted until Dec. 15, 2017. Proposals will include the presenter's name, a title of your proposed project, and a short project description (200 words max).
For questions about the event, for assistance developing your proposal, or for ideas about how to adapt a project to this year's theme, please contact Liza Dister , faculty development coordinator.
The Teaching Festival is sponsored by the Faculty Development Center in partnership with the Academic Resource Center, the Online Learning Center, and the University Library.