Preview: Wednesday at the Teaching Festival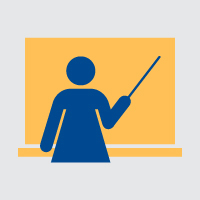 The annual Webster University Teaching Festival continues Wednesday with a presentation about using FlipGrid to engage students, as well as workshops on the Student Success Network (Starfish), storytelling and instructional design, and using experiential learning to teach complex topics such as climate change.
Faculty, staff, and students are invited to participate in the week's events. Tuesday's roundtable will also be available globally via Webex online stream.
Participants are encouraged to RSVP by clicking here.
A complete program of activities can be found on the 2018 Teaching Festival website.
Wednesday Schedule
WORKSHOP, 9-10 a.m., Library Conference Room, room 120
Students' Success Network: A Toolbox for Engaged Teaching & Holistic Advising
Justin Barton, Director, First Year Experience and Undergraduate Persistence
Victoria Brown-Kennerly, Assistant Professor, Dept. of Biological Sciences
Victoria Meyer, Associate Professor, Audio Aesthetics & Technology Dept.
PRESENTATION, 11-12 a.m., Library Conference Room, room 120
Using FlipGrid to Create Presence In An Online Class: Cognitive, Social, & Instructor
Dave Hallmon, Instructor, Math/Computer Science Dept.
WORKSHOP, 2-3 p.m., Library Conference Room, room 120
The Writer's Secret: Storytelling as Metaphor and Model for Teaching and Learning
Jeremy Dennis, Instructor, English Dept.
WORKSHOP, 2-3 p.m., Library eClassroom, Library 110
Teaching Climate Change Policy with a Little Number Crunching
John Aleshunas, Professor, Math/Computer Science Dept.