Expressions in Thailand: Communications Overview Projects on Display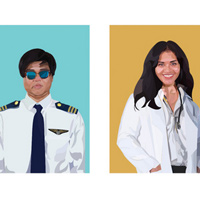 Over the past month several media communications senior overview projects have been on display in Thailand to offer a glimpse into expression and the academic experience of students studying at Webster's campus in Cha-Am.
Displaying the projects beyond the classroom adds color and conversation to the campus.
Recapturing Childhood Imaginations
Media Communications student Ticamporn Mechille Brzycki's project aims to inspire and remind viewers of their childhood. her exhibition, named "Childhood Imaginations," was inspired by research suggesting creativity has decreased among children.
"Children have become less able to produce unique ideas, so the concept of this exhibition is to inspire and remind them to not forget their childhood imaginations," she said. "My intention of this 'what would you be if you could be anything' exhibition is to portray the lack of creativity in the present and to encourage students to express their creativities."
See more from Brzycki's "Childhood Imaginations" here.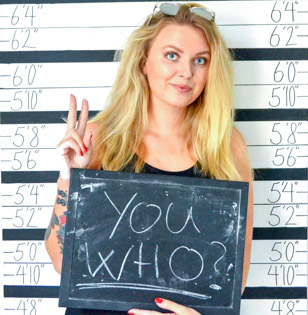 The Prison of Judging One Another
Ann Helen Solvang's exhibit, "#PERSONALPRISON," features mugshot-style photos of different students from campus.
Solvang said she was inspired by "what we all are guilty of: judging each other, trapping each other in boxes. I wanted to do something people could relate to, create a platform of expression, both for the models and for the audience; who have the opportunity to snap their own mugshots at the exhibitions photo booth."
See more from Solvang's project here.
Raising Awareness of Child Labor, Trafficking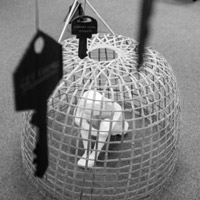 Media Communications student Aisha Kallahan chose to focus on raising awareness of child labor and trafficking for her project after she noticed incomplete perceptions of the issue among peers. "Most don't even associate children with trafficking," she said. "The common answer to who gets trafficked was almost always about sex workers."
Kallahan's overview project display includes three pieces highlighting different aspects of child labor and trafficking and its impact, as well as some statistics to underline the problem.
See more from Kallahan's project here.