Webster Thailand Celebrates Loy Krathong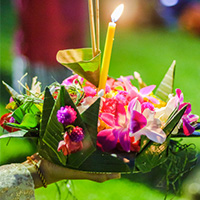 Celebrated each year, Thailand's Loy Krathong Festival provides an opportunity for people to wave goodbye to their troubles of the past year and welcome a future of good fortune. For those who are a little more spiritual, the festival also acts as a time to pay respects to the river goddess Pra Mae Khongkha. Celebrations are held across the country, but are most prominent in Sukhothai, Chiang Mai and Bangkok.
The name 'Loy Krathong' refers to the lotus-shaped baskets (krathong) that people float (loy) down waterways across Thailand. Traditionally made from the trunk of a banana tree and decorated with banana leaves and other flowers, each krathong has its own unique design and personality.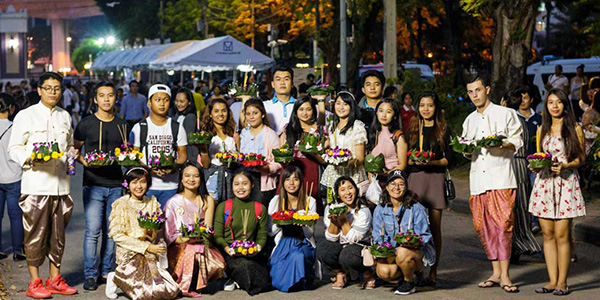 In recognition of the festival, staff, students and faculty at Webster's Hua Hin / Cha-Am and Bangkok campuses held a series of activities on Nov. 3, 2017. Co-organized by the Student Government Association (SGA) and the Student Affairs Department, the day was comprised of workshops, competitions, discussions, and most importantly, laughter.