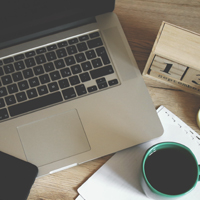 Join the Language Center's online Thesis Proposal workshop to find out more on how to get started on your thesis proposal.
To register, send an e-mail with your webster.edu e-mail address to language.center@webster.ac.at.
Once you are added to the Language Center's Canvas course, you will receive an invitation to the videoconference.
For any questions or technical difficulties, please e-mail the Language Center any time.