Title IX Consent Quiz and Amazon Gift Drawing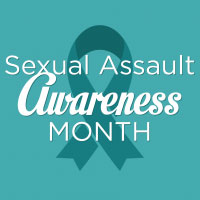 Practicing consent while social distancing
For those who are working from home for the first time, digital boundaries are more important than ever. Conversations that we used to have face-to-face with our coworkers have suddenly been swapped for chatlogs, web-conferences, and email exchanges.
While this technology enables many of us to stay connected and continue our work during this public health crisis, it also comes with its own set of challenges. Without face-to-face interaction, people miss out on non-verbal cues like tone of voice or body language, which can make it harder to determine someone's response.
Some tips are:
Practice direct communication

Communicate clearly

Avoid using quick short-hand or lighthearted emojis

Accept other's limits and boundaries (Some co-workers may be busier than others, so ask about workload before making assumptions)
Navigating boundaries at home
With so many people working from home, couples may find that their partner is now also their co-worker. This proximity may bring up new issues or concerns around boundaries. For example, one person may want some alone time after their workday is done to decompress and process the day, while another may want to talk through their day.
As we all continue to adjust to this new time of online connectedness, try the following everyday tips:
Communicate clearly and directly

Set boundaries around personal space

Use "I" statements and explain why the boundary is important to you
For more information on digital consent and how consent is evolving through the COVID-19 crisis, click here.