Title IX Resources: Sexual and domestic abuse 'Safe Haven' poster download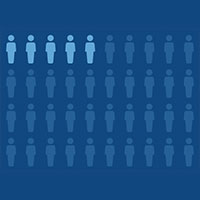 COVID-19 stay at home policies have spiked sexual and domestic violence by up to three times their average across the world. This increase takes place in a constricted medical and legal landscape whose resources and rules change daily.
Support for survivors is necessary now more than ever. Webster University's Title IX Office website provides multiple resources for students and employees who may be experiencing domestic violence or sexual assault. Learn more about how you can help and download the Survivor Safe Haven poster.
If you or someone you know is in a volatile domestic situation or in crisis, visit the National Domestic Violence Hotline or call 1-800-799-7233 (1-800-787-3224 TTY) for 24/7 free services. If you or someone you know has been sexually assaulted, visit RAINN to access a 24/7 free and confidential chat room, or call 1-800-656-HOPE to speak to a free and confidential counselor.
Title IX Office Resources & Services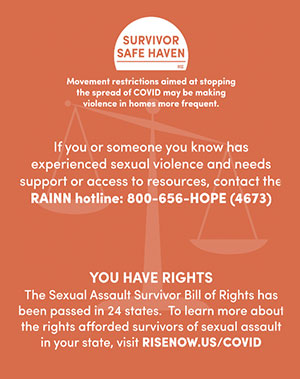 Webster University's Title IX Office is here to help connect you to services and resources, as well.
If you need immediate assistance, contact Public Safety at 314-246-7430; for non-urgent needs, call the Title IX Coordinator at 314-246-7780, or visit the Title IX Office at its new location: 200 Hazel Avenue (gray house across from the Counseling Center and behind the Alumni House).
Due to COVID-19 the Title IX Office is operating on modified office hours; therefore, the Title IX Office requests appointments to be made in advance. The Counseling Center and Public Safety can connect you with the Title IX Coordinator, as well.