Tutoring Resource Update, Chris Robinson Farewell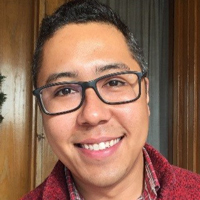 Chris Robinson's last day in his full-time Tutoring Program Coordinator position in the Academic Resource Center (ARC) is Friday, Jan. 11.
After Friday, January 11, anyone with tutoring needs or questions regarding tutoring should contact Carolyn Brown, ARC assistant director, at ext. 7668 or carolynbrown04@webster.edu, until a new coordinator is announced.
Robinson is rejoining Teach For America full-time, and the ARC team is excited about the opportunities that lie ahead for him despite Webster's loss. He is leaving Webster just short of his three-year anniversary in the ARC. Prior to joining the ARC team, he worked in Financial Aid for about 1.5 years. During his time at Webster, he has made an impact on many students' and employees' lives.
"Chris has worked hard to improve the responsiveness and integrity of the Tutoring Program," said Erica Ellard, director of the ARC. "In the Academic Resource Center, we support the entire Webster community – not just Webster Groves, St. Louis, online, or the United States – and Chris has always worked to support everyone in the network while also ensuring a feasible and sustainable plan for the Tutoring Program. We look forward to continuing Chris's work and will miss him as we continue these endeavors."
If you would like to say farewell to Robinson, please stop by his office in the ARC, call him at ext. 7107, or email him at cdrobinson41@webster.edu this week. Robinson will still be teaching adjunct classes at times and has a Spring 1, 2019, course.