University Center Instituting External User Rate Changes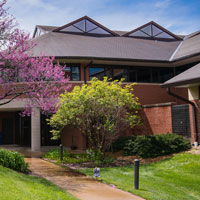 The University Center is instituting rate changes for external users, including those who purchase memberships and rent space in the building.
There will be a minor rate increase for memberships and room rentals beginning Apr. 1, as well as a discounted rate for non-profit use.

Membership terms are being expanded to include 1-month and 6-month options.
The room rental discount for current Webster student, faculty, and staff will continue to be 50%.
Membership Rates
1-month: $35.00
2-month: $64.00
3-month: $93.00
6-month: $162.00
1-year: $300.00
Room Rental Pricing
Rates are set per hour unless otherwise stated. Students, faculty and staff receive a 50% discount off the corporate rate.
Presentation Room or Conference Room:
Corporate: $50
Non-Profit: $35
Sunnen Lounge:
Corporate: $100
Non-Profit: $75
Grant Gym:
Corporate: $175
Non-Profit: $130
Commons (paired with Sunnen) or Athletics Lobby (paired with Grant Gym):
Corporate: $75 ($100)
Non-Profit: $55 ($75)
Vendor Information Table, rate per day:
Corporate: $115
Non-Profit: $90