University City Mayor Speaks to Students About Impactful Careers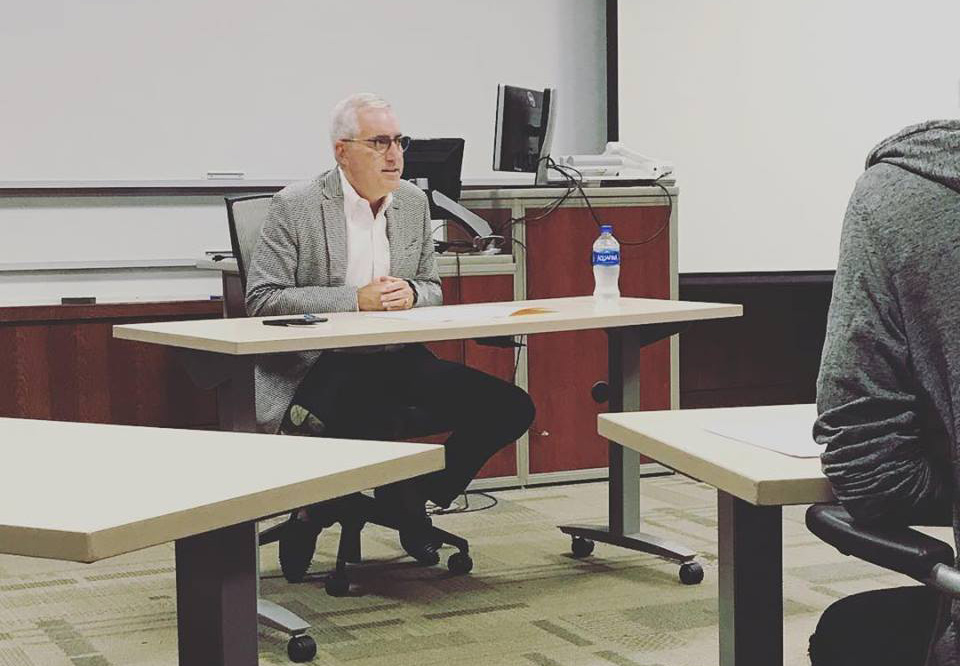 Mayor Terry Crow visited with students to inspire and answer questions on how to make the most impact through various careers.
On Friday, Sept. 21, University City Mayor, Terry Crow, engaged a group of History, Politics and International Relations Students about careers with impact and marketable skills through a liberal arts education.
Mayor Crow worked collaboratively with Career Planning and Development Center Director, John Link, and Gwyneth Williams, Professor of History, Politics, and International Relations, to visit Webster University and speak to students who have broad career interest areas. Mayor Crow encouraged participating students to leverage their university contact network and resources to explore career opportunities.
About the Career Planning & Development Center
The Career Planning & Development Center assists individuals with exploring and defining their personal career goals while developing the skills and confidence necessary to succeed.
Currently enrolled students of Webster University can access these services through the Career Planning & Development Center. In addition, the Graduate Career Management Program is available to graduate students enrolled in all academic programs.