Faculty Perspectives on Grantseeking at Webster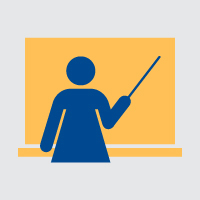 For any faculty member who has wondered…
How can I prepare myself for grantseeking?
How much time should I allot to write a successful grant proposal?
What's involved in managing a grant once it is awarded?
What resources are available to support me in this process?
Join the Office of Research and Sponsored Programs for lunch (provided) and get a jump on the new semester.
Faculty who have written and managed grants will provide some "straight talk" about the challenges, surprises, and rewards of grantwriting at Webster.
Panel Discussion: Faculty Perspectives on Grantseeking at Webster
Featuring faculty members DJ Kaiser, Dani MacCartney, and others.
12–1 p.m., Jan. 12, Loretto Hall 402
Please RSVP to Eve at 314-246-5960 or evelynmosblech12@webster.edu