Updated Curriculum Proposal Forms Now Available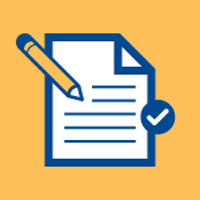 Updated Curriculum Proposal forms are now available on the Curriculum Committee and Graduate Council websites. The goal of the updated proposal forms is to simplify the proposal process for the petitioner and reviewers.
Now compatible for users to save their work in Adobe Acrobat Reader DC.
Simplified Delete Program proposal process, which now includes the ability to delete courses not needed for a teach-out plan by completing a spreadsheet instead of multiple Delete Course proposals.
Removal of cumbersome questions across several proposal forms.
Improved tips and/or notes that appear below questions about other proposal actions needed or general next steps.
The proposal forms continue to be dynamic and it is strongly recommended to save work. The forms are compatible for work and to be saved by using Adobe Acrobat Reader DC or Adobe Acrobat Pro DC.
The latest Adobe products are available from Webster University through Adobe Creative Cloud.
Please Note: These forms are generally not supported by Safari. For best results, please access the forms using Chrome, Firefox, or Internet Explorer only. If the form will not load within the browser (which happens to many users), please download the form and save it to the desktop as a PDF.
For any questions about Adobe Creative Cloud, please reach out to the IT Service Desk at extension 5995 or 314-968-5995.
To learn more about Adobe Creative Cloud visit webster.edu/technology/adobe_apps/
Adobe Creative Cloud Sign-in Instructions: webster.edu/technology/adobe_sign