Webster University Announces MOU in Uzbekistan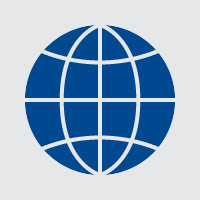 (ST. LOUIS) - President Elizabeth (Beth) J. Stroble of Webster University led a delegation to the 2017 U.S.-Uzbekistan Business Forum in New York City, followed by a Gala Dinner hosted by the American.-Uzbekistan Chamber of Commerce in honor of His Excellency, President Shavkat Mirziyoyev of the Republic of Uzbekistan.
As the only U. S. university invited to the forum, Webster is pleased to announce a Memorandum of Understanding (MOU) has been signed between Webster University and the Ministry of Higher Education of Uzbekistan to establish a Webster University presence in the Republic of Uzbekistan.
The announcement was made today by President Stroble and President Mirziyoyev of Uzbekistan at the 2017 U.S. - Uzbekistan Business Forum in New York City.
"This is a significant milestone in the history of our university," said President Stroble. "We are committed to pursuing the many opportunities to advance a long-term partnership that will yield multiple benefits for our academic communities and our countries."
An American university presence in Uzbekistan would be a first for St. Louis-based Webster University and a first for Uzbekistan. Committed to transforming students for global citizenship, Webster University has more than 16,000 current students who over the years have become over 192,000 alumni. They have been educated in locations as diverse as St. Louis, Geneva, Leiden, Vienna, Accra, Greece, Shanghai, Bangkok, and Chengdu.
"From the descriptions of visits to Uzbekistan by several of my Webster colleagues, I am deeply impressed by this nation's historic science achievements in the fields of math, astronomy, medicine, literature – a country providing centuries of enlightenment," explained President Stroble. "His Excellency's leadership for landmark reforms in education, science, and healthcare provide the foundation for this significant partnership."
The MOU is consistent with Uzbekistan's Development Strategy for 2017-2021 and serves as a first step in solidifying cooperation and establishing Webster's presence in the Uzbekistan landscape of higher education. The intent is to explore every possibility to offer Webster's programs in September 2018 in Tashkent, a regional hub for the Commonwealth of Independent States (CIS) and nearby countries in the Middle East.
"The goal is to diversify educational opportunities in Uzbekistan by offering high-quality programs that prepare students for the global workforce. Webster University will make it possible for Uzbekistan and CIS students to benefit from U.S.-based educational programs," said Dr. Julian Schuster, Provost, Senior Vice President and COO, Webster University. "This partnership will also give U.S. students and the communities they call home the opportunity to develop a deeper appreciation of the history and potential of Uzbekistan."
Webster offers students a global, personalized education, with international programs from Europe to Asia that provide the opportunities, experiences, and perspectives that define a global education. With campuses currently on four continents, students from nearly every country in the world, and an international faculty, Webster is one-of-a-kind environment with a vision to join theory and practice, encourage creativity and scholarship, and foster a lifelong desire to learn and actively serve communities and the world.