Verity Named Interim Director for Study Abroad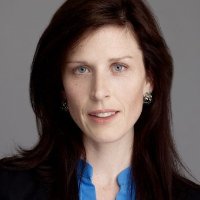 The Office of Academic Affairs has announced that Hannah Verity, director of Global Program Development, has been named interim director of the Office of Study Abroad effective June 1. In this role, she will work with colleagues in Study Abroad and the WINS program to develop plans for an expanded and enhanced Study Abroad campaign for 2017-18.
Verity will continue in the role of director of Global Program Development while serving as interim director of Study Abroad.

"Key aspects of successful, meaningful study abroad include alignment with students' academic programs and the support and encouragement of faculty and advisors," said Nancy Hellerud, vice provost. "Hannah's work on the faculty and academic program side, including oversight of faculty mobility programs, will be valuable in making the connections to academic units and enhancing the opportunities to imbed high-impact practices in our international education opportunities."

Webster's Office of Study Abroad and WINS (Webster International Network of Schools) Program offer a variety of international opportunities for students at Webster's international campuses and through collaborative partnerships. Webster is a Generation Study Abroad Commitment Partner and a member of the Forum on Education Abroad.