VetSuccess Counselor Moving to Advising Center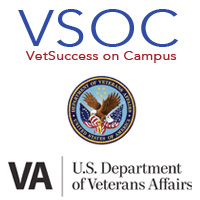 Effective Oct. 23, VetSuccess on Campus (VSOC) counselor Jason Blakemore will move from Loretto Hall to the Advising Center and Career Planning and Development Center in Garden Park Plaza.
Veteran and military students may now check in with the Advising Center front desk for appointments for referral guidance on a host of VA activities including health, education, community and campus resources.
VSOC serves a vital role supporting our veteran population from the Webster Groves campus, providing various services to student veterans such as education and training opportunities, adjustment counseling to resolve problems, referrals to health and community services, assistance for other veterans benefits and a mentorship program. Webster's VetSuccess Program also collaborates with the Vocational Rehabilitation Program.
Blakemore, a Webster University alumnus and a U.S. Army veteran, has represented the Department of Veterans Affairs (VA) on Webster's main campus since 2013, when the University was selected to participate in the VSOC pilot program. Blakemore may be reached at jason.blakemore@va.gov or 314-246-8079.
Academic Advising Center
Lower Level, Garden Park Plaza Garage
Phone (314) 968-6972 or (800) 982-3847
Monday-Thursday: 8:30 a.m.-5:30 p.m. CST
Friday: 8:30 a.m.-4:30 p.m. CST