Annual Military Appreciation Breakfast Nov. 11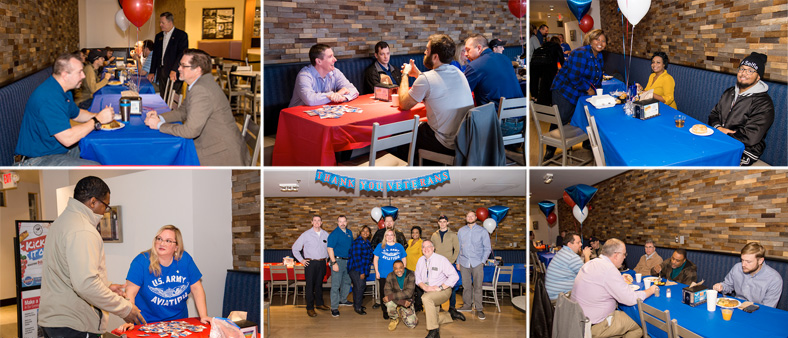 Webster University's Student Veterans Organization (SVO) will host the 8th annual Military Appreciation Breakfast on Monday, Nov. 11, from 8-9:30 a.m., honoring the military service of Webster students, faculty and staff. Nov. 11 is also Veterans Day each year, the official day for Americans to pause and recognize all U.S. military veterans for their great service to our country.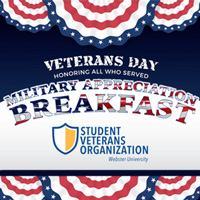 St. Louis-area veterans, current military members and their families are invited to enjoy a free breakfast at Marletto's Marketplace, along with camaraderie and fellowship with the SVO members.
Please check in with the SVO hosts for a breakfast voucher upon arrival, and redeem for a custom cooked-to-order full breakfast.
Military Appreciation Breakfast
Monday, Nov. 11, from 8-9:30 a.m.
Marletto's Marketplace, Loretto Hall
Other members of the Webster community are also welcome to stop by, say hello and "thank a vet."
Military & Veteran Education Recognition
For over 40 years the University has partnered with the Department of Defense to provide high-quality and cost-effective graduate programs at military installations and other locations throughout the country. Our distinguished alumni include more than 200 active duty and retired generals and admirals, including several at the Pentagon and Joint Chiefs of Staff and thousands of military personnel as well as retired military.
For more information on Webster University offerings and services for military veterans and families, visit the Office of Military Affairs.