Webster Model UN 2015 in Vienna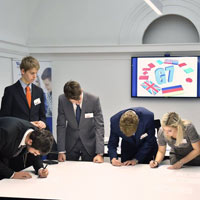 Delegations from over 45 countries comprising 130 student delegates focused on "The Geopolitics of Resource Scarcity" at this year's three-day Webster Model United Nations (WebMUN 2015) in the Palais Wenkheim at the Webster Vienna campus.
The conference took place with substantial support by Webster's International Relations Department, the Media Department and business students, and expanded on the success of last year's interconnectivity sessions.
WebMUN 2015 helped improving academic research, public speaking, debating, critical thinking and teamwork, as well as leadership skills. The conference's main goal was to give students a practical sense of how politics, diplomacy, international relations and the United Nations work.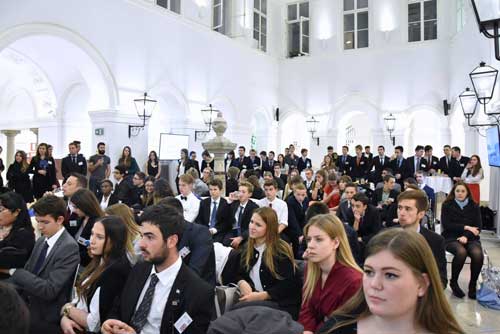 WebMUN 2015 was opened by Julian Schuster, Webster's provost, senior vice president and chief operating officer, and keynote speaker Ambassador Hubert Heiss from the Austrian Ministry for European and Foreign Affairs. Present both at the opening and closing ceremonies were Webster Vienna director Bernd Marin and professor Franco Algieri, head of the International Relations Department. Dennis Heumann, this year's WebMUN's Secretary General, honored best delegates on the final day.