Vienna Student Receives Global 'Champion of Tolerance' Award in Dubai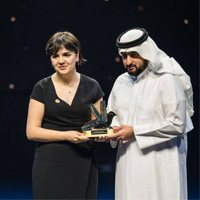 Rania Ali, a student in Webster University Vienna's International Relations department, was one of three people honored with the Mohammed Bin Rashid Al Maktoum Tolerance Award in Dubai on Feb. 19. Ali, a Syrian national, won the tolerance award in the Visual Arts category for her efforts in spreading awareness about refugee and women issues through filmmaking.
After escaping from war-torn Kobane at the age of 19, Ali is currently pursuing a career in journalism at Webster and works as a human rights advocate. She chronicled her perilous journey in a deeply personal and immersive documentary, "Escape from Syria: Rania's Odyssey," that has been viewed over 9.2 million times, shared over 93,000 times, and won multiple awards.
The first global initiative of its kind, the biennial award is initiated by the International Institute for Tolerance (IIT) under the patronage of Sheikh Mohammed bin Rashid Al Maktoum, Vice President and Prime Minister of the UAE and Ruler of Dubai.
The Gulf News stated that the awards were founded "to encourage entrepreneurship in establishing 'tolerance norms' at the national and international level, in addition to promoting interfaith dialogue and portraying the true image of Islam as a religion of tolerance." Nominations for the awards were received through the award's website from around the world across the five categories and forwarded a shortlist of candidates to the jury. Read more in this Gulf News article.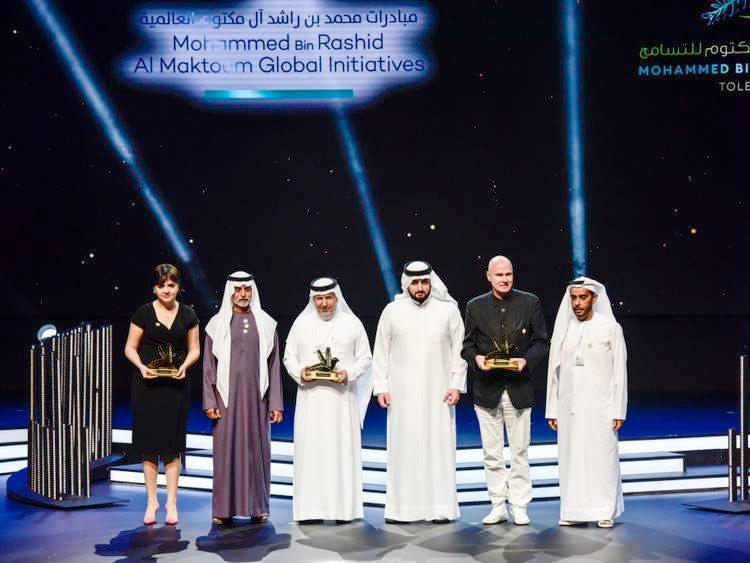 The award ceremony held at the Dubai Opera saw the presence of a number of dignitaries, ministers, students as well as government officials. The awards and trophies were given to the winners by Sheikh Nahyan bin Mubarak Al Nahyan, Minister of Tolerance, and Sheikh Ahmed bin Mohammed bin Rashid Al Maktoum, Chairman of the Dubai Media Office.
Read more about the ceremony and Ali's experiences and work in this article in Dubai's Khaleej Times.