Volleyball Earns 11th Consecutive AVCA Team Academic Award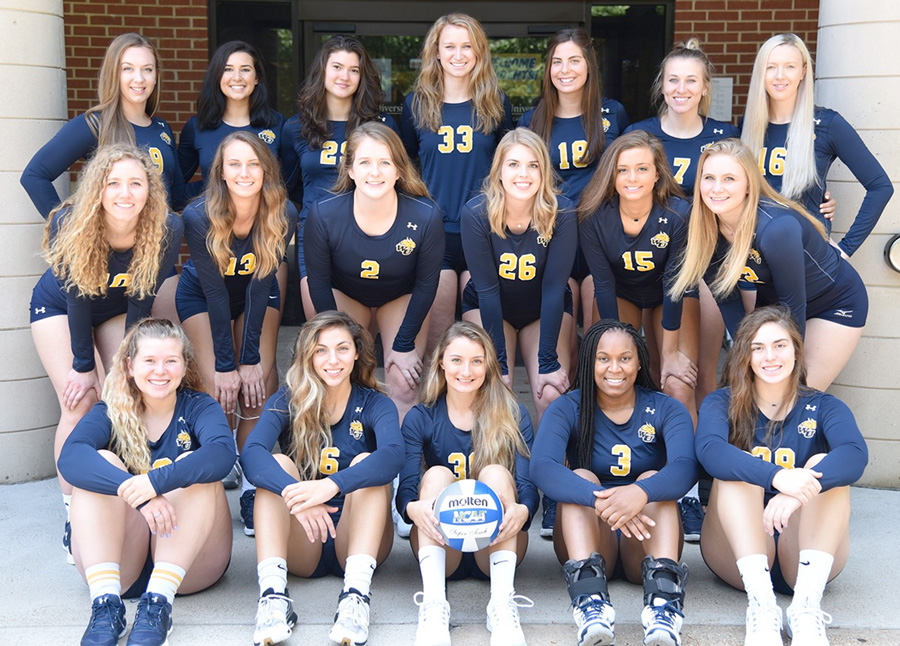 For the 11th consecutive year, Webster University has been recognized by the American Volleyball Coaches Association (AVCA) with a Team Academic Award for the 2018-19 school year.
The Team Academic Award, initiated in 1992 by the AVCA, recognizes teams who have matched their dedication to the sport of volleyball with excellence in the classroom. Teams must maintain at least a 3.30 cumulative team GPA on a 4.0 scale for the year or a 4.10 cumulative team GPA on a 5.0 scale.
During the recently completed 2018-19 school year, Webster's volleyball team compiled a 3.53 team grade point average.
"I'm very proud of the tradition of Gorlok volleyball. This is the 11th consecutive time the team has earned the AVCA award," said Webster head volleyball coach and assistant athletic director Merry Graf. "The players work hard on the court, in the classroom and continue to be active in our community. This is a very impressive group of young women and I feel fortunate to work with them."
Webster was one of five St. Louis Intercollegiate Athletic Conference schools to be recognized and one of a record 175 NCAA Division III women's teams to earn an AVCA Team Academic Award. In fact, the NCAA Division III women had the third most programs recognized as only Girls High School (444) and NCAA Division I women (189) had more teams honored. Webster had eight players earn SLIAC 2018 Fall All-Academic team honors for having cumulative GPAs over 3.50. The other SLIAC schools by the AVCA this season with a Team Academic Award were Fontbonne University, Greenville University, MacMurray College and Principia College.
Overall, the AVCA had a record 1,125 teams earn a Team Academic Award for the 2018-19 season. The 1,125 honorees breaks last year's record of 977 teams that were honored.
In addition, Webster was one of only 19 NCAA Division III Team Academic Award recipients that also reached its "Dig Pink" fundraising goals through the Side-Out Foundation. Through the last 10 years of the "Dig Pink" initiative nearly $14 million dollars has been raised for breast cancer research.
Award History
The AVCA Team Academic Award is the single largest award offered by quantity of schools, players and coaches honored. Since the 2000-01 season, the number of recipients has increased every single year but two, while more than doubling the total over the last eight academic years. Since the award's inception in 1993, the amount of award winners has increased from 62 to its current number of 1,125.
New Season Starter
Webster, who posted a 19-12 overall record and shared the regular season SLIAC title with Greenville with a 16-2 league record and also finished as SLIAC Tournament runner-up, opens its 36th season of intercollegiate volleyball on Friday, Aug. 30 at the WashU Bear Invitational as the Gorloks will open the event against North Park at 3 p.m., before facing Fontbonne at 5 p.m. and then concluding the season opening event on Saturday, Aug. 31 against Hendrix College at 10:30 a.m.