VSOC Counselor Holding Weekly Virtual Vet Center Sessions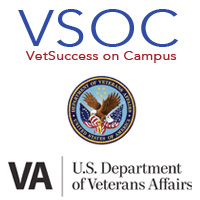 In an effort to continue outreach on campus, Jason Blakemore, Webster University's VetSuccess on Campus (VSOC) counselor will hold weekly Virtual Vet Center sessions through Zoom.
Blakemore will open up time for group sessions for veterans to drop in and ask questions, or just chat about recent changes due to COVID-19. The sessions will run on Wednesdays from 2-2:30 p.m. from April 8-May 20. Veterans, service members and anyone with Veterans Affairs questions are welcome to attend.
Veterans with individual/personal concerns that need to be addressed outside of a group setting may contact Blakemore at jason.blakemore@va.gov.
Click here to join the Zoom meetings, using meeting ID: 207 590 187.
Wednesday Session Dates:
April 8, 2 p.m.
April 15, 2 p.m.
April 22, 2 p.m.
April 29, 2 p.m.
May 13, 2 p.m.
May 20, 2 p.m.
Join Zoom Meeting
https://us04web.zoom.us/j/207590187
Meeting ID: 207 590 187