Porras Appointed Interim Associate Dean of Walker School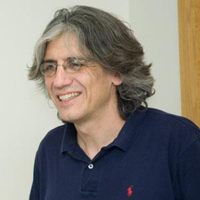 The George Herbert Walker School of Business & Technology has announced the appointment of David Porras as interim associate dean. As associate dean, Porras will serve as the chief assessment, accreditation and academic quality assurance officer for all academic programs offered by the Walker School. Porras, who currently serves as associate professor of finance and asset pricing expert within the Walker School, will assume his new role on June 1, 2017.

Porras joined the Walker School in 2003 and has led the Department of Business as chair since 2013.

"David Porras has played a critical role in moving the Walker School forward," says Simone Cummings, dean-designate of the Walker School. "He is well-respected among faculty and staff and will ably lead our efforts to ensure the school remains a high quality leader of business and technology education. I look forward to working with David as he takes on this new role."

As interim associate dean, Porras looks forward to the opportunity to work on a school-wide basis on two areas in particular which he found most interesting and timely during his tenure as chair, he said: "Improving our support of adjunct faculty as it relates to training, communication, and recognition, and exploring a variety of learning modalities to improve the way we deliver our services to the disparate groups of students we serve."
Porras holds a BS/BA and an MBA from Washington University and a PhD in Finance and Economics from St. Louis University. His areas of teaching include advanced investments/derivatives and his area of research is investments. He has been published in the Quarterly Journal of Business and Economics and the International Journal of Diversity in Organizations, Communities and Nations.

Prior to joining the Walker School, Porras served as assistant professor of accounting and finance at Quincy University and chief financial officer at ECHO - Emergency Children's Home.