Outstanding Marketing Student Awarded at AMA Conference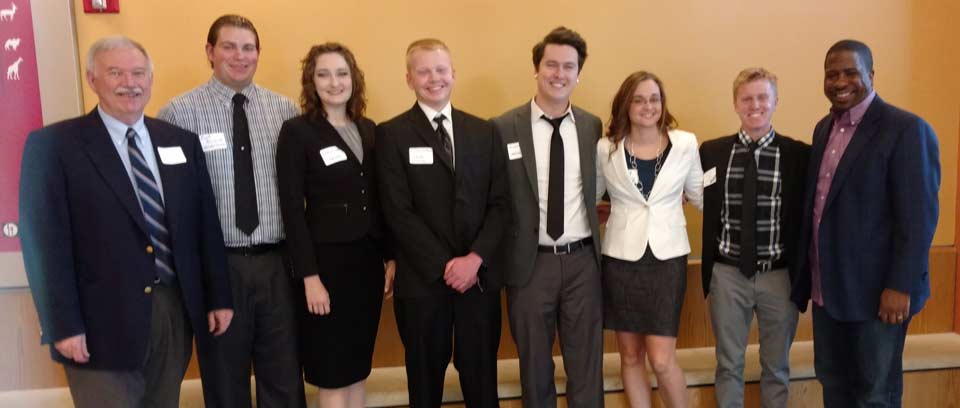 Webster faculty and students in the George Herbert Walker School of Business & Technology's marketing program attended the 55th Annual Student Marketing Conference sponsored by the St. Louis chapter of the American Marketing Association.
Attending the Feb. 19 conference were Webster marketing students Kelsey Meyer, Michael Dintleman, Taylor Robison,Ellen Fritschle, Matt Lang, Lucas Truong and Zach Pawlowski, along with faculty members David J. Brennan, Eric Rhiney, and Donna Cartwright.
Meyer, a senior, was recognized at the conference as the Outstanding Undergraduate Marketing Student from Webster University for the 2015-16 academic year. Meyer received the award for her superior academic achievements in Webster's undergraduate marketing program. She is currently working full-time at Jaeger Boston, a brand development firm based in Clayton, Missouri.