Webinar Sessions In Assigning Grades of Incomplete and Unlimited WebEx Storage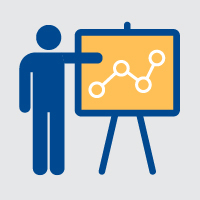 Should a late withdrawal be considered? What about Pass/Fail options? Is a grade of Incomplete reasonable? How to properly file a grade of Incomplete?
Assigning Grades of Incomplete – and Other End-of-Course Grades
Sunday, May 17, at 9 a.m.
As the term and semester are ending, faculty are considering what grades make the most sense to assign students who have not been engaged in classes during the last few weeks and students who have encountered additional hardship or challenges.
Click here to learn more for Grades of Incomplete.
Upcoming Webinars
Webex 'Unlimited' Storage Ending
Thursday May 14, at 5 p.m.
Saturday May 16, at 9 a.m.
Our unlimited storage in WebEx is ending in June. If you have recordings you wish to keep please attend one of our webinars. This webinar will focus on how to download your recordings, appropriate usage of recordings, ways you can make recordings useful, ways to store your recordings (Office 365), and why you don't want to hang on to them forever.
Click here for more information on WebEx Unlimited Storage.