Rescheduled: Walk-in Faculty Workshop, teaching via WebNet+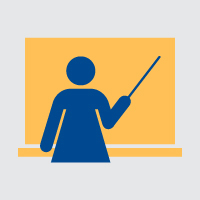 Did you know that WebNet+ credit hour production has more than tripled since its formalized beginning in Fall 2015? Did you know that WebNet+ has connected courses between Webster Groves, Leiden, and Geneva while also including a cohort of 19 online students for a fully immersive, 21st-century learning experience?
Have you ever wondered what it might be like to teach one of these courses? Are you thinking of having your department leverage this technology across the network?
Faculty and staff are invited to stop by East Academic Building 137 on Wednesday, March 7, between 8:30 a.m.-2 p.m., to see what it's like to teach a WebNet+ course. (Note: This is a rescheduling of the event canceled by the regional power outage on Feb. 14 during the Teaching Festival.)
Participants will have the chance to complete every aspect of WebNet+ teaching, from login to class ending. Participants will also be provided with a quick demo of our top five "WebNet+ Best Practices" based on the experience of our more than 200 faculty that have taught a course using this delivery method. Even if you only have a few minutes, you are welcome to stop by.
Facilitators:
Tyann Cherry, manager, Operations & Faculty Support, Online Learning Center
Beth Fiock, representative, Online Learning Center
Sarah Kuehnle, Instructional designer, Online Learning Center
Susan Schultz, director, Scott Air Force Base
For questions, please contact Liza Dister, Faculty Development coordinator.