MyWebster New ADP Experience Coming Soon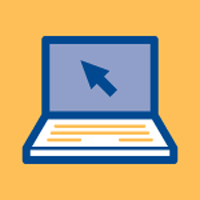 Beginning Sept. 1 , Webster is introducing myadp.com -- a new way of using MyWebster's ADP Portal with the new ADP Experience.
The ADP Experience is an engaging and streamlined approach to using the MyWebster Employee Self Service Portal. Despite this udate, the current portal (portal.adp.com) isn't going away.

The new d ashboard has a summary of all of the areas users normally access; users no longer have to click into other areas like eTime, Pay or Personal Data.
Hourly employees will be able to timestamp in or out and view their schedule. Staff employees will see their available benefit time and be able to request time off. All faculty, staff and student employees will be able to see their most recent pay information and view announcements and notifications.

Employees will receive an URL to access their new dashboard starting Sept. 1.