Webster At Home: Leiden continues to serve; Ghana reaches out with success counseling
Show us how you're working or teaching remotely during the coronavirus pandemic using the hashtag #WebsterAtHome with your social media posts.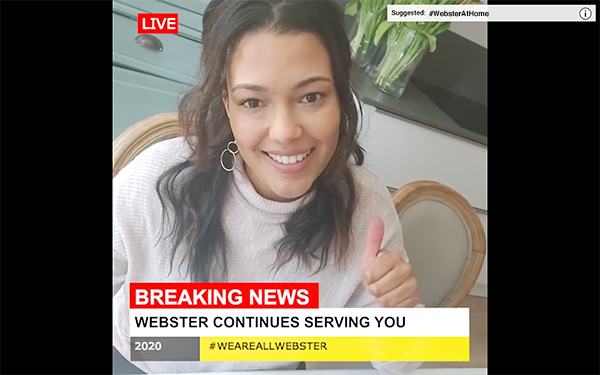 Leiden Stays Connected
Webster Leiden wants to remind everyone that they are still up and running and ready to help out. The Leiden staff is working remotely, and happy to show how that process is going for them.
This is a major adjustment for both students and staff, some who have never worked remotely or done online classes.
But the Webster staff in Leiden continue to make the most of the situation, as they shared in this this creative reminder video that they're still available and ready to help out students.
Ghana Reaches Out with Success Counseling
(See this Facebook link if the video does not appear above for you.)
Webster Ghana Success Center Coach Eli Tetteh talks about how in troubling times like these it is easy to feel a strong sense of unease. The Success Center is still able to help students feel more at ease and continue through challenges.

The Success Center is dedicated to helping students navigate online learning since this will be a first for many of the students. Coaches like Tetteh are ready and able to assist students with anything they will need for online learning and also help plan out future steps.