Transfer Team Engages with Prospective Students at STLCC Event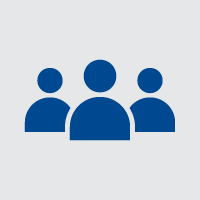 On March 29, the Webster University transfer team partnered with advisors at Saint Louis Community College-Meramec (STLCC) for a program geared toward current and future prospective transfer students.
This event provided Webster with the opportunity to strengthen our partnership with STLCC Meramec, who is a significant feeder institution for Webster University transfer students.
Students who attended the event learned the process and benefit of starting their undergraduate career at the community college prior to transferring to a four-year university. Current Webster students Emily Bene, Megan Crenshaw, Esma Karakas, and Taylor Kolkmeyer--all of who who transferred here from STLCC--were also on hand to answer questions from the student perspective and talk about their transfer experience.
Webster University Named to PTK Transfer Honor Roll
Webster's services for students transferring from community colleges has earned it national recognition. Recently, Webster University was named to the Phi Theta Kappa (PTK) Transfer Honor Roll for the third consecutive year. PTK is one of the nation's pre-eminent organizations that focuses on the academic achievements and scholarship of community college students. The Honor Roll recognizes academic institutions that offer the best services to students who are transferring from a community college to pursue a bachelor's degree.
To learn more about Webster University's Transfer Students Program, visit webster.edu/admissions/undergraduate/transfer.html.