Webster Athletics Recognized for Community Service Efforts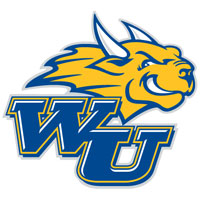 The Webster University Athletics Department received the highest level of national recognition for its community service from the National Association of Division III Athletic Administrators (NADIIIAA) on Monday afternoon as Webster was named the winner in the "One-Time Activity/Project" category as part of the annual NADIIIAA Community Service Awards.
The honor marks the first time in school history that Webster or a school from the St. Louis Intercollegiate Athletic Conference has earned national recognition for its community service efforts. In addition to receiving a commemorative trophy at the NCAA Convention in Orlando, Fla., on Jan. 26, the NADIIIAA will also make a $750 contribution to Webster's general scholarship fund.
"We are very proud to be recognized with this award," Webster Director of Athletics Scott Kilgallon said. "Our student-athletes perform many hours of community service and the athletic staff is to be commended for developing our student-athletes to become the Total Package - performing at a high level in the classroom and playing fields and understanding the importance of actively serving the community and those in need."
Webster earned this year's prestigious honor from the NADIIIAA for its work with the 24th Annual Worldwide Webster Works that was held on Oct. 3, 2018. As part of their participation in Webster Works, the Webster athletic teams helped out community service organizations in the St. Louis area that ranged from helping the elderly make Halloween decorations to gardening, to cleaning up, organizing and helping with prairie restoration.
Here are some of the activities that Webster's athletic teams did as part of this year's Worldwide Wester Works project:
Baseball: Helped clear invasive plants and spread mulch at Blackburn Park
Men's Basketball: Went to River Roads Lutheran School and read books to pre-K students and helped older groups with a STEM project
Women's Basketball: Went to Great Circle, which is a school for children with behavioral disabilities and helped clean, pick up trash, water plants and organize supplies
Cross Country and Track & Field: One group went to the Cardinal Ritter Senior Services Center and helped clean up/mulch the grounds, while the second group was involved with prairie restoration at the Green Center
Men's Golf: Went to the Butterfly House, which is part of the Missouri Botanical Garden
Men's Soccer: Helped clean up the facility as the Mason Pointe Assisted Living Center
Softball: Helped stuff envelopes for the Easter Seals annual campaign
Women's Tennis: Helped organize donations/toys and helped prepare for a Halloween event at Friends of Kids with Cancer
Volleyball: Played games with the residents at the Lutheran Senior Center
In addition to Webster, who was the overall winner in the "One-Time Activity/Project" category, the other top winners in this year's NADIIIAA Community Service Awards program was SUNY-Oswego (Array of Projects), Catholic University (On-going Project/Activity) and University of Southern Maine (Special Olympics Activity.
Along with the winners in each of the four categories, each category had a runner-up and a third-place finisher. Listed below are the 2017-18 NADIIIAA Community Service recipients:
One-Time Activity/Project (23 nominations)
Winner: Webster University – 24th Annual Webster Works
Runner-up: Aurora University – 16th Annual Project Linus
Third Place: Cabrini University – Inaugural Mitch Kline Cav-A-Thon
An Array of Projects Category (14 nominations)
Winner: SUNY Oswego
Runner-up: Arcadia University
Third Place: University of Southern Maine
On-Going Project Category (19 nominations)
Winner: Catholic University – Martin Luther King (MLK) Jr. Day of Service
Runner-up: Claremont-Mudd-Scripps – Mountain View Elementary School PE
Third Place: Saint John's (Minn.) University – Kids Fighting Hunger
Special Olympics Activity Category (10 nominations)
Winner: University of Southern Maine – SAAC Unified Sports Program
Runner-up: Alfred State College – Annual Track and Field Spectacular
Third Place: Babson College – Two-day Community Basketball Event
For more information on this year's 24th Annual Worldwide Wester Works, please click here.

About NADIIIAA: NADIIIAA athletics administrators from over 350 institutions and conferences competing at the NCAA Division III level. The Association encourages the continued development of athletics programs focused on the student-athlete and based on sound educational principles and the Division III philosophy. NADIIIAA is administered by NACDA, which is in its 54th year. For more information on NACDA, the 17 professional associations and/or three foundations it manages, please visit www.nacda.com