Webster Awarded Department of Justice Grant Funding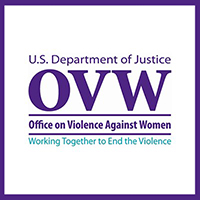 Webster University has been awarded grant funding from the U.S. Department of Justice's Office on Violence Against Women. The grant, in the amount of $291,924, comes from the Grants to Reduce Sexual Assault, Domestic Violence, Dating Violence, and Stalking on Campus Program.
This program was created by Congress in recognition of the unique issues and challenges that colleges and universities face in preventing and responding to sexual assault, domestic violence, dating violence, and stalking.
The Campus Program encourages a comprehensive coordinated community approach that enhances victim safety, provides services for victims, and supports efforts to hold offenders accountable. The funding supports activities that develop and strengthen trauma informed victim services and strategies to prevent, investigate, and respond to sexual assault, domestic violence, dating violence, and stalking. This is Webster's first grant from the U.S. Department of Justice.
This is a three-year grant that will be overseen by the Division of Student Affairs. This three-year award will allow the university to create a Coordinated Community Response Team (CCRT) made up of members from the Webster Groves Campus including Public Safety, Student Counseling and Life Development, Housing and Residential Life, and Title IX. In addition to the on-campus partners, the Webster Groves Police Department and Safe Connections have agreed to join the CCRT to increase the services and trainings offered to students, faculty and staff.
"I'm excited for the opportunity to work on this initiative and continue to educate and serve the Webster University community. With policy changes around the nation, I believe we will be able to better position ourselves an advocates in the community," states Fletcher Ferguson, director of Student Conduct and Community Standards.
This is the first grant Webster University has ever received from the U.S. Department of Justice. We are currently in the process of hiring the Project Director for the position.