Webster Chamber Singers Dazzle in Baton Rouge National Collegiate Choir Organization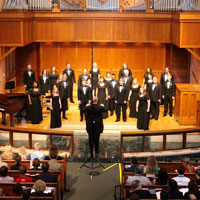 Webster University Chamber Singers performed to rave reviews on Friday, Nov. 3, at the biennial gathering of the National Collegiate Choral Organization (NCCO) in Baton Rouge, Louisiana.
The Chamber Singers ensemble was one of 10 collegiate choirs selected through a blind peer review to perform at the biennial conference. The 30-minute performance mixed cultures, languages, and pushed the boundaries of musical styles often associated with collegiate chamber choirs.

"This was a momentous concert...certainly the largest and most important stage on which members of the Webster choral community have performed, and a testament to the work the Dr. Trent Patterson has accomplished in his just-over-seven years on the faculty," said Department of Music chair Jeffrey Carter.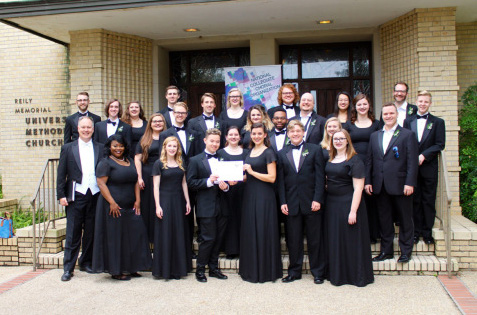 At the culmination of the performance, Webster's Chamber Singers received a standing ovation that lasted until the very last member of the choir left the stage--a testiment to a job well done.
Additional Coverage
View more photos of from the performance at Carter's blog here.
Read more about the choir selection in the Oct. 9 Webster Newsroom story. ["Webster University Chamber Singers Selected to Perform at National Collegiate Choral Association (NCCO)"]
View student Hunter Johnson's "takeover" of the MyWebsterU Instagram the week of Oct. 30-Nov. 3 to give an inside look into the experience.