Webster Student Literacy Corp Collecting Children's Books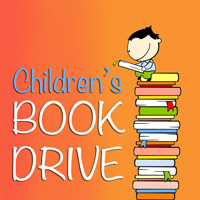 Webster University's Student Literacy Corps is collecting new and gently used children's books (from infants to teens) for the 19th annual Children's Book Drive, currently running through Oct. 14.
Since the project began, Webster students, faculty, and staff have donated 20,023 books.
Collected books will be donated to schools and other agencies serving low-income children and families. Many children and teens in our community have limited access to quality children's literature. They don't have books at home, it may be unsafe to walk to their local library, and school budgets have been cut drastically, limiting their choices there as weil. Your donation will help continue Webster's tradition of getting great books to great kids.
Collection Locations
Webster University's 19th annual Children's Book Drive is ready to accept donations. Bright yellow collection boxes will be placed at the following locations on the main campus through Monday, Oct. 14:
Sverdrup (both lobbies)
Community Music School (lobby)
Loretto Hall (in the ARC office)
University Center (outside of the Athletic Office)
Pearson House (lobby)
Bookstore (entrance)
Webster Hall (2nd floor, at room 227)
Emerson Library (First floor)
Browning Hall (First floor)
Contact Kate Northcott, Student Literacy Corps director, at ext. 7479 or northcot@webster.edu with any questions about the Children's Book Drive.
About Webster's Student Literacy Corps
Webster University's Student Literacy Corps is a community service program through which Webster students are trained and placed as reading tutors in St. Louis-area schools.
Created in 1990 by School of Education faculty members Dr. Jeri Levesque and Dr. Theresa Prosser, the program celebrated 25 years in 2016 with over 700 Webster University student tutors having reached over 10,000 students. While the program originated in the School of Education, tutors have come from every school on campus.