Webster Economic Association Hosts Alumna Alyssa Curran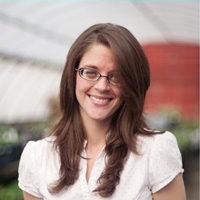 All students and staff are welcome to join the Webster Economic Association for their event, Advocating for Racial and Economic Equity through Systemic Change in St. Louis - The Role of Philanthropy.
Webster University alumna Alyssa Curran is the guest speaker for the event on Wednesday, Nov. 8, at 4 p.m, in the East Academic Building, room 102. A raffle and food will be provided.

Curran earned a bachelor's in Economics and Mathematics from Webster University and a master's in Applied Economics from Illinois State University.
She is the current program manager at the Deaconess Foundation in St. Louis, where she manages its grant-making utilizing systems change and racial equity lens to advance social justice. She also helps lead Emerging Practitioner in Philanthropy (EPIP) St. Louis. Previously, Curran served as Poverty Research Fellow at the Fremont Area Community Foundation.