Webster Film Series Presents 'Earth'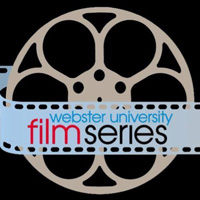 The Webster Film Series has negotiated arrangements with local film distributors for the Webster community to view films from home. Viewing these films not only gives the community new enjoyments but also to continue to support the Webster Film Series through these difficult times. The Webster Film Series will receive $5 of the $12 rental fee.

Webster Film Series Presents: Earth
The Austrian documentary Earth was filmed at seven locations where humans are transforming the planet on a grand scale: Entire mountains being moved in California, a tunnel being sliced through rock at the Brenner Pass, an open-cast mine in Hungary, the world-famous Carrara marble quarry in Italy, a copper mine in Spain, the salt mine used to store radioactive waste in Wolfenbüttel and a Northern Canadian tar sands site where the destruction of indigenous lands threatens local communities.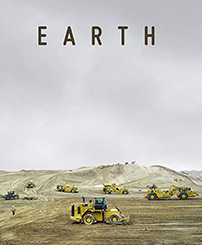 Synopsis: Serving as an Earth Day celebration of sorts, Earth takes us from high summits to mines deep below the surface in observation of the ways people have permanently altered the planet. The film explores how we've cleared forests, extracted natural resources, and exploded mountaintops all in the name of development.
Through interviews with a variety of people who play some kind of destructive role, a picture of powerlessness is painted. These problems are much bigger than anyone's individual involvement, yet it greatly affects us all. Earth takes a critical, yet objective look at modern civilization and the potential wasteland that lies ahead if we continue down the same path.
"Cementing his status as Austria's most eminent and important documentary filmmaker, Nikolaus Geyrhalter maintains his startling work-rate with Earth (Erde ), his eighth feature-length film of the decade. This achievement is all the more remarkable in light of his preference for epic, globe-trotting subject matter which demands a high degree of logistical organization." - The Hollywood Reporter
"Geyrhalter's film is alerting us to the vast changes to terrain and geology that are being made with large-scale mining and construction, industries that are gouging out the Earth's contents, hollowing out whole areas, flattening and moving mountains."- The Guardian
Next Available Rental: Sátántangó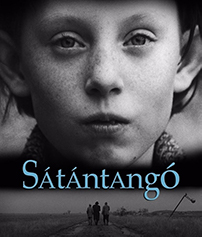 Click here to preorder Sátántangó
Synopsis: One of the greatest achievements in recent art house cinema and a seminal work of "slow cinema," Sátántangó, based on the book by László Krasznahorkai, follows members of a small, defunct agricultural collective living in a post-apocalyptic landscape after the fall of Communism who, on the heels of a large financial windfall, set out to leave their village. As a few of the villagers secretly conspire to take off with all of the earnings for themselves, a mysterious character, long thought dead, returns to the village, altering the course of everyone's lives forever.
Shot in stunning black-and-white by Gábor Medvigy and filled with exquisitely composed and lyrical long takes, Sátántangó unfolds in twelve distinct movements, alternating forwards and backwards in time, echoing the structure of a tango dance. Tarr's vision, aided by longtime partner and collaborator Ágnes Hranitzky, is enthralling and his portrayal of a rural Hungary beset by boozy dance parties, treachery, and near-perpetual rainfall is both transfixing and uncompromising. Sátántangó has been justly lauded by critics and audiences as a masterpiece and inspired none other than Susan Sontag to proclaim that she would be "glad to see it every year for the rest of [her] life".
"The famous opening—an eight-minute tracking shot that follows a herd of cows as they hoof through the mud (and is infinitely more exciting than I can possibly make that sound)—accomplishes more than its simple action might suggest."- AV Club
"The marathon "Satan's Tango" is a magnum opus to end all magna opera, a dark, funny, apocalyptic allegory of the Hungarian psyche that stimulates, irritates, soothes and startles with blinding strokes of genius in equal turn." - Variety
Last Chance to Rent The Hottest August
Friday, April 16, is the last chance to view The Hottest August through the link available. Click here.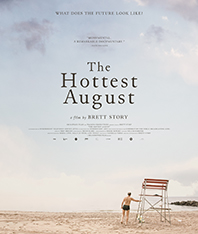 Synopsis: A complex portrait of a city and its inhabitants, The Hottest August gives us a window into the collective consciousness of the present. The film's point of departure is one city over one month: New York City, including its outer boroughs, during August 2017. It's a month heavy with the tension of a new President, growing anxiety over everything from rising rents to marching white nationalists, and unrelenting news of either wildfires or hurricanes on every coast.
The film pivots on the question of futurity: What does the future look like from where we are standing? And what if we are not all standing in the same place? The Hottest August offers a mirror onto a society on the verge of catastrophe, registering the anxieties, distractions, and survival strategies that preoccupy ordinary lives.
"This documentary, for all of its considerable discrete moments and insights, is most fascinating because of its vivid demonstration of how the future is never really as we expect it to be." -The New York Times
"The Hottest August feels like the intellectual, darker side of Humans of New York, although Story — director of the respected documentary The Prison in Twelve Landscapes and the recipient of a Guggenheim award — is clearly aiming for something more experimental and artful than that feel-good video series. The Hottest August is ambitious and carefully thought through, but its scattershot, no-context approach undermines it in the end." -The Hollywood Reporter