Webster Film Series Presents 'Fourteen'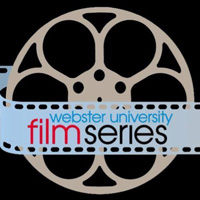 Continue to support The Webster Film Series, with each rental the film series will receive $5 of the $12 rental fee .
This week The Webster Film Series is presenting director Dan Sallitt's new American indie film Fourteen . The film series has announced the next two films for the end of May and beginning of June, and both these films will be available for rental soon.
Patrons also have one more week to be able to rent The Wolf House and José . The Wolf House and José will be available for rental till May 28.
Webster Film Series Presents: Fourteen

Described by The New Yorker's Richard Brody as "A philosophical, personal cinema that seems created, fresh and whole, from start to finish," Fourteen has much to offer on the subject of competitiveness and support among friends.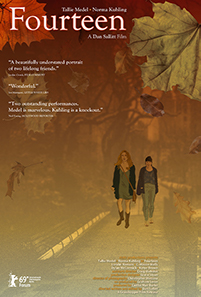 Synopsis: Mara and Jo, in their twenties, have been close friends since middle school. Jo, the more outgoing figure, is a social worker who runs through a series of brief but intense relationships. Mara, a less splashy personality than Jo, bounces among teacher aide jobs while trying to land a position in elementary education, and writes fiction in her spare time. She too has a transient romantic life, though she seems to settle down after meeting Adam, a mild-mannered software developer. It soon becomes apparent that Jo, despite her intellectual gifts, is unreliable in her professional life, losing and acquiring jobs at a troubling rate. Substance abuse may be responsible for Jo's instability… but some observers suspect a deeper problem. Over the course of a decade, the more stable Mara sometimes tries to help, sometimes backs away to preserve herself, but never leaves behind her powerful childhood connection with Jo.
"It's one of the rare movies in which alertness and creation converge—in which the complex emotional flow of daily life is teased out of its hiding place within ordinary and familiar social codes. Without any religious sentiment or spiritual haze, Sallitt converts his deceptively calm melodrama into an exaltation, and he builds an intricate array of textures and tones into a volcano of passion." - The New Yorker
"Dan Sallitt's "Fourteen" is one: a wise, graceful but viciously felt study of middle-school best friends whose bond becomes a burden the further they recede into adulthood, it resorts neither to buddy-movie cliché nor melodramatic angst in portraying the ways we outgrow our friends, and they us." - Variety
Webster Film Series Presents: Joan of Arc
Click here to rent Joan of Arc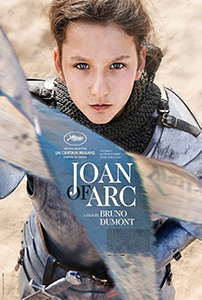 Synopsis: In the 15th century, both France and England stake a blood claim for the French throne. Believing that God had chosen her, the young Joan leads the army of the King of France. When she is captured, the Church sends her for trial on charges of heresy. Refusing to accept the accusations, the graceful Joan of Arc will stay true to her mission
"The film uses an austere and stylised scene-setting, with characters appearing almost surreally on remote dunes or fields or in the echoing vastness of Rouen cathedral, where Joan's trial is recreated and where she is shown petitioning Charles VII (a cameo by Fabrice Luchini) for permission to resume out-and-out war against the perfidious English and their collaborators." - The Guardian
"Part pop rock musical, part drawn-out chatterfest and part deadpan drama performed by the director's typically rustic cast from the north of France, this is the pure case of a filmmaker doing whatever the hell (sorry, Joan) they want and leaving us to contend with the results. Enthusiasts of the prolific Dumont, who also released a new TV miniseries last fall, will surely get something out of this latest effort — as perhaps will Joan of Arc movie adaptation completists. But beyond that niche, many will find watching the 137-minute movie akin to being burnt at the stake." - The Hollywood Reporter
Next Available Rental: Yourself & Yours
Yourself & Yours will be made available to rent on June 5.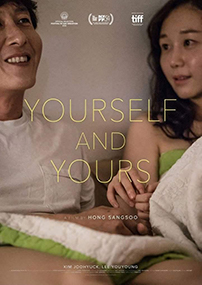 Synopsis: A jealous Youngsoo confronts girlfriend Minjung about another man, and she suggests they stop seeing each other for a while. The next day, Youngsoo goes out to look for Minjung and sees women who look just like her.
"At least two female doppelgangers drink coffee and soju, flirt with various men, and spark gossip and mass confusion in Hong Sang-soo's "Yourself and Yours," a wise and gently absurdist allegory about how best to approach relationships. An inspired reversal of Luis Buñuel's "That Obscure Object of Desire," which had two different actresses playing the same woman, the film casts one actress playing multiple versions of herself — or so it would seem." - Variety
"Love becomes an unsettling hall of mirrors in the latest light-headed reflection on dysfunctional romance from prolific Korean auteur Hong Sang-soo. Yourself and Yours is less formally daring than last year's superior Right Now, Wrong Then , though it plays similarly sly tricks on audience perception with look-alike characters and shifting identities." - The Hollywood Reporter