Webster Film Series Presents 'Liberte'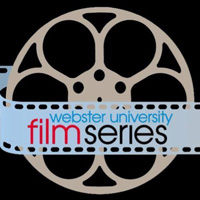 This week the Webster Films Series will be presenting the new French film Liberté. Patrons will have two weeks to have the chance to watch this unique film. There is also one more week for patrons to rent Our Mothers, the last day of rental is May 14, and the Portuguese film, Vitalina Varela, continues indefinitely.
Continue to support The Webster Film Series, with each rental the film series will receive $5 of the $12 rental fee.
Webster Film Present: Liberté
Caution: For Adults only
The succès de scandale of all of 2019's major festivals--Cannes, Toronto, New York--you're likely to be grateful to not be watching Liberté in a room full of strangers. Featuring Visconti muse Helmut Berger ( The Damned ) as the infamous Duc de Walchen, who is leading a band of libertines in the remote forest of the late 18th century to reject any agreed-upon notion of morality. You've never seen a costume drama like this one before. Approach with caution; not recommended for those in households with children and/or the easily offended.