Webster Film Series Presents 'The Hottest August'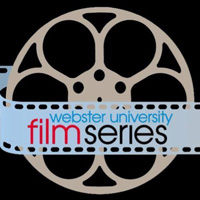 With the help of local film distributors, who have been working with independent movie theaters, the Webster Film Series has been able to negotiate an arrangement for the Webster community to view films while being at home. Vitalina Varela was the first film available for rental; this week it's the new Brett Story documentary The Hottest August. The link for the documentary is for a limited time and will be taken down on April 16.
Viewing these films not only gives the community new enjoyments but also to continue to support the Webster Film Series through these difficult times, if patrons use the specific link, the Webster Film Series will receive $5 of the $12 rental fee. If you missed out seeing Vitalina Varela the first time, it is still available.
Webster Film Series Presents: The Hottest August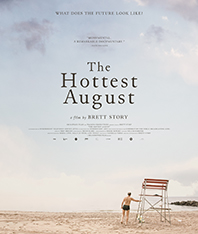 Click here to view The Hottest August
Synopsis: A complex portrait of a city and its inhabitants, The Hottest August gives us a window into the collective consciousness of the present. The film's point of departure is one city over one month: New York City, including its outer boroughs, during August 2017. It's a month heavy with the tension of a new President, growing anxiety over everything from rising rents to marching white nationalists, and unrelenting news of either wildfires or hurricanes on every coast.
The film pivots on the question of futurity: What does the future look like from where we are standing? And what if we are not all standing in the same place? The Hottest August offers a mirror onto a society on the verge of catastrophe, registering the anxieties, distractions, and survival strategies that preoccupy ordinary lives.
"This documentary, for all of its considerable discrete moments and insights, is most fascinating because of its vivid demonstration of how the future is never really as we expect it to be." -The New York Times
"The Hottest August feels like the intellectual, darker side of Humans of New York, although Story — director of the respected documentary The Prison in Twelve Landscapes and the recipient of a Guggenheim award — is clearly aiming for something more experimental and artful than that feel-good video series. The Hottest August is ambitious and carefully thought through, but its scattershot, no-context approach undermines it in the end." -The Hollywood Reporter
Next Available Rental: Earth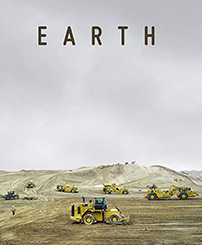 The next available rental will be the Austrian documentary Earth directed by Nikolaus Geyrhalter. The link for the film will be made available on April 17, more information will be posted soon.
Synopsis: Several billion tons of earth are moved annually by humans - with shovels, excavators or dynamite. Nikolaus Geyrhalter observes people in mines, quarries, large construction sites in a constant struggle to appropriate the planet.
"Cementing his status as Austria's most eminent and important documentary filmmaker, Nikolaus Geyrhalter maintains his startling work-rate with Earth (Erde), his eighth feature-length film of the decade. This achievement is all the more remarkable in light of his preference for epic, globe-trotting subject matter which demands a high degree of logistical organization." - The Hollywood Reporter
"Geyrhalter's film is alerting us to the vast changes to terrain and geology that are being made with large-scale mining and construction, industries that are gouging out the Earth's contents, hollowing out whole areas, flattening and moving mountains."- The Guardian