Webster University Signs Agreement For Institutional License with Zoom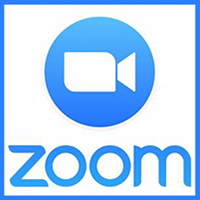 Webster University is excited to announce to have signed an agreement for an institutional license with Zoom to become the university's primary web conferencing solution. Recommended by a sub-committee of the CIO Council with a focus on teaching and learning, Zoom was selected for the anticipated benefits for our student, faculty and staff community.
Recognized as an industry leader, Zoom provides a robust cloud-based solution for audio and video conferencing, online meetings, breakout room options, chat and collaboration.
The following Steering Committee has been identified for our Zoom implementation:
Richard Meyer, vice president and chief financial officer
Simone Cummings, dean, George Herbert Walker School of Business and Technology
Nancy Hellerud, vice president for Academic Affairs
Margie Muthukumaru, chief Information Officer
John Pyle, chief Innovation Officer and vice president of Enrollment
Jeanelle Wiley, assistant chancellor, secretary of the University and senior privacy director
The Steering Committee is making recommendations for working group/project team participants, and kickoff meetings will be held soon. Information Technology and project leaders will work to configure Zoom to meet university standards for security, privacy and support.
Rollout of Zoom Phases
Phase One: Implementation for Academic Community (Target Dates: July – Start of Fall 2020)
Phase Two: Implementation for Administrative/Staff Community (Target Dates: September - October 2020)
Further information regarding launch dates and resources will be coming over the next several weeks. Until full rollout occurs for the phases identified above, individuals are encouraged to keep utilizing WebEx Meetings. Please stay tuned for additional information and announcements.