Diversity & Inclusion Conference Elevates the Conversation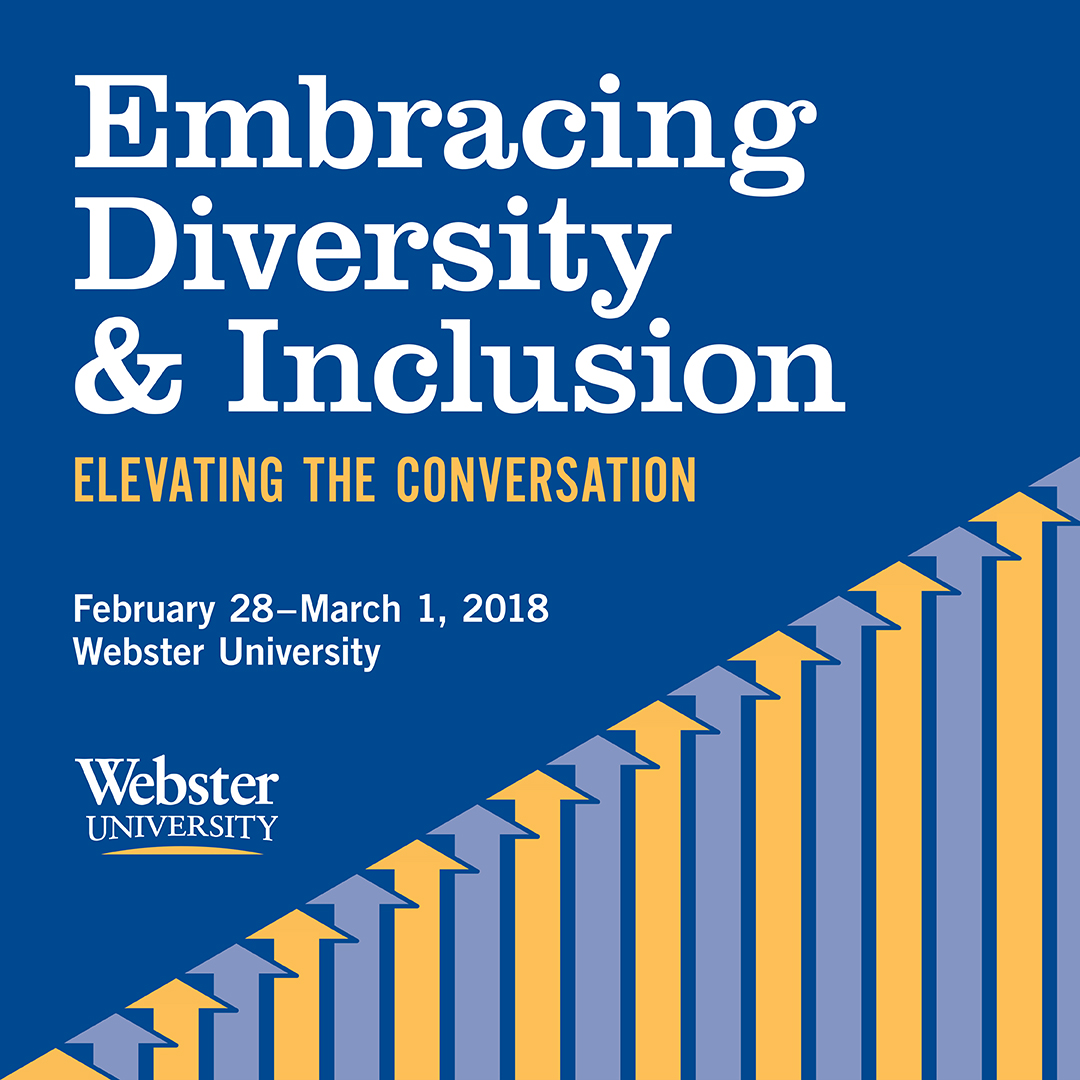 (ST. LOUIS) – Webster University is hosting its 3rd Annual Diversity & Inclusion Conference on Feb. 28 and March 1 as a forum for students, faculty, staff, alumni and community members to share their experiences, research and emerging trends in creating communities that embrace diversity in ways that welcome and include. The event takes place in the Luhr Building on Webster University's campus. Dr. Donald M. Suggs and Gitana Productions are among the presenters scheduled for the event. The conference is designed to elevate the conversations regarding diversity and inclusion and build upon the foundation set in the first two years.
"Three years ago, we initiated our groundbreaking annual Diversity and Inclusion summit. From Clemson University's Lee Gill to That Uppity Theatre Company's Joan Lipkin, from author Julia Serano to Paraquad's Aimee Wehmeier and NextGen's Carmen Jacob, we have welcomed outstanding guests to facilitate discussion about complex and critical issues," said Elizabeth (Beth) J. Stroble, president of Webster University. "We have learned a great deal about what makes a thought-provoking, forward-moving summit, and we are pleased this year to have scheduled every sort of medium – from panels to interactive performances to talk-backs – to help move the discussion beyond conversation into action."
Suggs, publisher of the St. Louis American will deliver the keynote address and will receive the first annual Champion for All award.
"Dr. Donald M. Suggs' work in the area of diversity and inclusion is known throughout the region and we are honored to have him on campus to deliver the keynote address," said Nicole Roach, Associate Vice President of Diversity & Inclusion. "From his work in the civil rights movement, his role as publisher of the St. Louis American and his generous support of the next generation of leaders with the Suggs Scholarship, his leadership has affected so many people."
Gitana Productions will close out the conference with a performance of "New World" a one-act play by Lee Patton Chiles. The play is based on interviews of women refugees from Bosnia, Afghanistan and the Republic of Congo, and details their stories of how they came to St. Louis with hope to create a new world.
"Embracing diversity and inclusion has never been more important, and Webster is making a notable difference in this critical arena," said Julian Schuster, provost senior vice president and chief operating officer of Webster University. "We have intentionally strengthened the diversity of our community including our students, Webster leadership, and board members, and we are continually recognized for the largest number of African-Americans graduating with master's degrees among all private and public non-profit universities in the country. We are mindful that the work of diversity and inclusion is continuous, and it is vital that we continue to create forums for conversation that bring us together and deepen our understanding of one another."
Other topics scheduled to be discussed at the conference include:
Hate Speech/Hate Crimes
Criminal Justice System
Gender in the Media
Unconscious Bias
The full schedule of sessions and the link for registration can be found at webster.edu/conversations. There is no registration cost to attend the event and lunch can be purchased in advance.