What the Midterms Mean for the Environment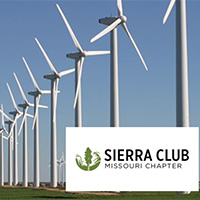 Now that the polls have closed, what do the results hold in store for environmental policy on a local, state, national and even global level?
Join the Missouri Sierra Club and Webster University Sustainability in East Academic Building 253/262 on Wednesday, Nov. 14, at 12 p.m. for this event.
Free lunch available on a first come-first serve basis. RSVP here to identify potential audience size.
Speakers
Amanda Rosen, associate professor, History, Politics & International Relations

Lisa Clancy,

St Louis County Councilwoman-Elect

John Hickey, Missouri Sierra Club director

Moderated by Kelsey Wingo Webster University sustainability planner