Sneak Peak: Kickstart Your New Year with Webster Wellness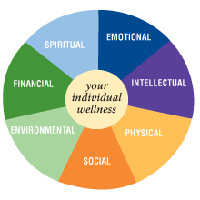 The Webster Wellness Committee is already looking forward to 2018. Here's a sneak peak:
Kickstarter Weight Loss Challenge - Jan. 17 – Feb. 13
We will host a private weight loss challenge using "DietBet", which is an online weight-loss game with financial accountability and concrete goals. DietBet has been incredibly successful, with 93.65% of 570,303 players losing weight during their challenges – for a total loss of 8,179,159 pounds!

Here's some details for our upcoming challenge:
Webster Wellness will host a private online community for just Webster participants through DietBet (https://www.dietbet.com). We will provide a registration link in Jan. for you to join our specific community.
Players will buy-in for $20
Players "win" by losing 4% of their weight in 4 weeks (28 days). Those who win will be paid back your buy-in fee plus more, depending on how many others reach their goal.
Players can use the online forum as a place to check-in with your fellow players, get tips, and share your own advice.
Official weigh-in and weigh-out is done through two pictures submitted online within a 48-hour window at the start and at the end of the game.
The game is monitored by DietBet Referees, who are the only ones with access to a player's weight and pictures, although players may choose to share their weight with the community.
Players can also join risk-free, with the option to withdraw during the first 7 days of the game for a full refund.
Note that this challenge is not eligible for reimbursement through the Wellness Reimbursement Program
Kickstarter Rules: https://www.dietbet.com/kickstarter/rules
We will host an Information Session on Wednesday, Jan. 10 from 12-1 p.m., in Sunnen Lounge. Come learn more about Webster's Kickstarter Weight Loss Challenge.
Destination Wellness – Mar. 28 – Apr. 27
We will have two fitness initiatives in the spring to get you in motion!
1) IMPROVE your MOVE: We will challenge our Webster community to work-out 3 times weekly for 30 minutes (or more). This is good for those who want to start up their walking schedule again or want to kick it into a higher gear with other types of workouts. Anything that gets your heart rate up for at least 30 minutes consecutively qualifies.
2) 2nd Annual Indoor TRY-athlon: We will once again host the indoor TRY-athlon at the Webster University Fitness Center where teams or individuals will have a one week period in late Apr. to run 2 miles, bike 10 miles and swim 400 yards.
More details on both of these fun fitness programs will be available in early Mar.
This can be a challenging time of year to stick with your wellness goals. We hope this sneak peak helped you know you've got some opportunities to look forward to in 2018. Have a wonderful winter holiday break and be well!
Questions? wellness@webster.edu